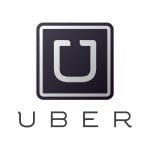 Uber is moving into the logistics arena with the launch of UberCARGO in Hong Kong. The service works similar to UberPop. Something (optionally accompanied by someone) needs to be transported from point A to point B by somebody. Yes. It is the same as UberPOP, but with boxes. Crowdsourced Logistics in it's purest form. Yet.
How does this work? You open the app and book a van to transport it, you drop a pin on a map where you need to go and indicate if someone will accompany the shipment, and if the driver needs to help lift it into the vehicle. As (un)loading something may take some time this Uber service not only takes into account distance traveled, but adds time as a factor.
Uber initially started as UberBlack. A service launched to fill a gap between supply and demand of cheap luxury transportation. If being driven around in a limo would be cheap(er), everybody would do it. And why, the founders of Uber thought, wouldn't it be. These limo's are standing still for extended periods of the time, waiting, while the occupant was in a meeting/at a party/shopping. Why couldn't they be booked for short trips in the area? Prices can be lower, as they would do nothing otherwise. Voila! Market optimization. And it worked. It worked so well that they soon expanded and allowed people with regular cars to join the program as well.
The same  can work for cargo as well. It can be a courier who has dropped of a package in A and has to drive back to B that can pick up and deliver a package while on the way back. This can work the same with trucks that are empty or partly filled. They tend to travel longer routes, and have even more opportunities to pick up and drop off on a single trip.
Uber has launched this service and Hong Kong, and I think there is a simple reason for that. HongKong startup GoGoVan has been active with a service similar to UberCARGO since 2013, connecting drivers and users. Their site mentions over 18,000 registered commercial vehicles transporting goods throughout HongKong. They have also cooperated with corporate clients like KerryLogistics and DHL. They have yet to branch out to other cities, and this is where Uber has an advantage. They can leverage their experience and network they have built with transporting people more then 200 cities in over 53 countries.
And then there is China. The Chinese startup Lalamove has recently raised funding to expand beyond the five cities in China they currently cover with a service similar to UberCARGO. Let's keep an eye on them to make sure we're not 'surprised' by another Alibaba…
It will be interesting to see which new initiatives will join these Crowdsourced Logistics startups and which will come out on top. UberCARGO, GoGoVan, and Lalamove are the tip of the iceberg.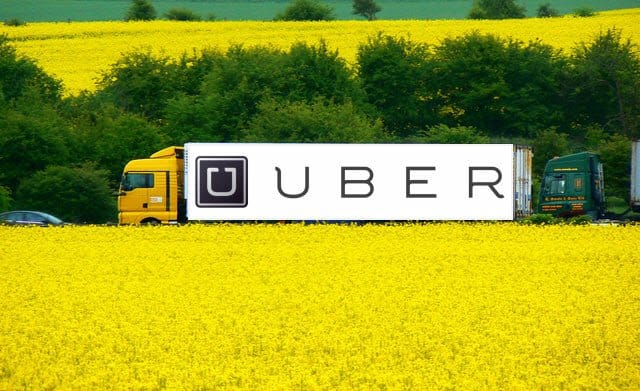 Image Source (Uber logo was edited in later)