At Manhattan Associates' Momentum Connect 2021 event last month, the company made a potentially game-changing announcement, introducing its new Manhattan Active Transportation Management Solution.
According to Manhattan it now has the industry's fastest TMS, handling up to 18 million feasibility considerations per second!
The new TMS solution is not an upgrade of Manhattan's existing Transportation Management System but newly built for a cloud-native future and forms part of the Manhattan Active Supply Chain Suite, enabling its customers to have systems and solutions that are always up to date with new functionality, without the downtime.
The TMS completes the Manhattan Active Supply Chain Suite, making it the very first end-to-end supply chain solution of its kind.
Why You Need a Unified Supply Chain Solution
The pandemic has changed the way consumers shop. There has been an unprecedented rise in e-commerce volumes. And recent research has found that 80% of consumers say that they will continue to shop the way they did during the pandemic.
The rise in e-commerce operations creates a need for speed and agility in omnichannel fulfilment, as customers constantly change their mind, and want everything now, if not yesterday.
In a Q&A session at the Momentum event, Manhattan CEO Eddie Chapel explained why retailers need a unified supply chain solution that can respond fast.
"In the old situation, replenishment orders from the stores would hit the warehouse overnight. The WMS runs pseudo-waves and checks inventory. The orders are then fulfilled and sent to the TMS. The TMS then plans the necessary truckloads and sends the plan back to the WMS.
The WMS then plans the actual picking waves, and the picking starts. This whole planning cycle can take up to four hours. If the pickers find missing inventory, there will be empty space in the truck, as there is no time to rerun the entire planning cycle.
The WMS and TMS work together in the new situation, and the planning cycle takes 10-15 minutes. This means that the transportation planning can be adjusted if inventory is found missing or if there are some last-minute rush orders from e-commerce customers or last-minute cancellations.
Nothing changes its mind as easy and fast as an online shopper. In a Manhattan Active enabled operation, orders can be adjusted until the doors of the truck close! Users of the full Manhattan Active Supply Chain Suite combine tools for order management, inventory management, warehouse management, and transportation management, giving them full control over the full length of their supply chain from inbound to outbound," Capel commented.
Other Take-Aways from Momentum Connect
This year's Momentum Connect had some very inspirational speakers. Some highlights:
Kate Darling, Social Robotics Expert from MIT
Kate spoke about the future of Human-Robot interaction, highlighting that: "Artificial intelligence is not like human intelligence. In some areas, robots can beat us, but in other areas, we are better. If we make robots part of our life in the right way, it will make our lives much better."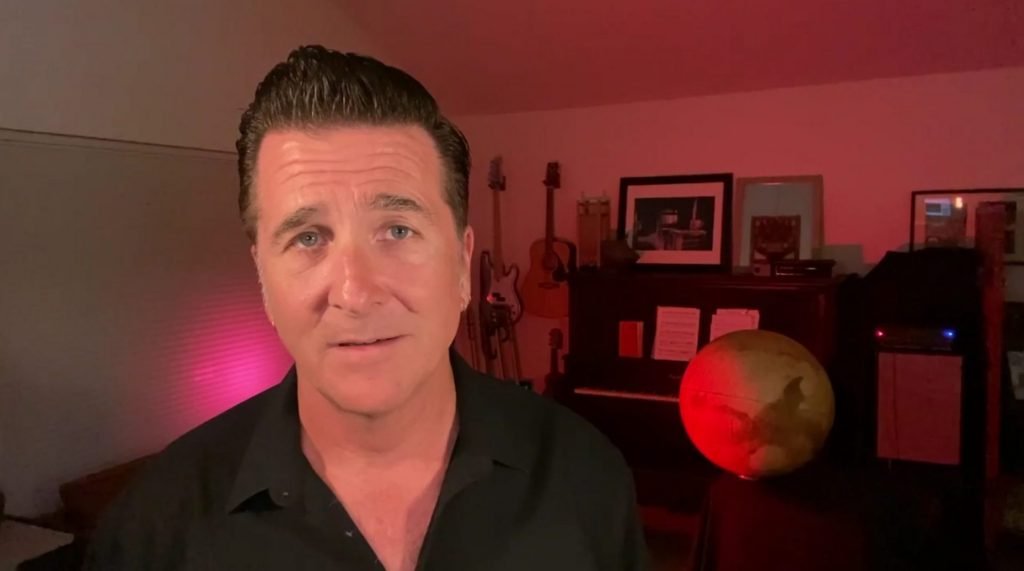 Adam Steltzner, the Chief Engineer of the NASA Mars 2020 Mission
Adam spoke about the challenges of exploring the unknown to achieve the impossible. He also had a positive observation of how the world is responding to the pandemic: "Truth emerges from turmoil. We can adjust to tremendous disruptions in our expectation of tomorrow!"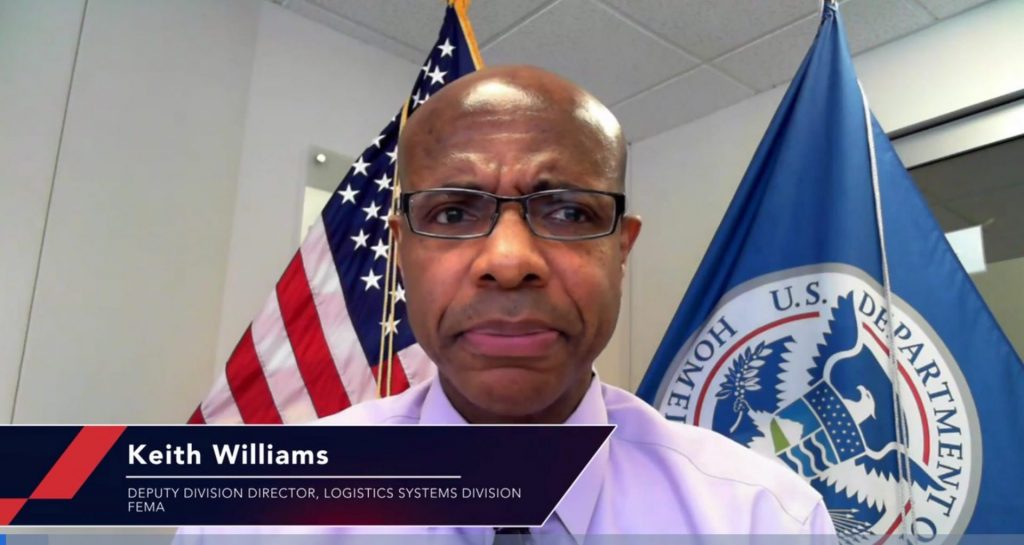 Keith Williams, Department Division Director of FEMA
Keith spoke about how it has handled the logistics challenges of disaster relief: "Each disaster is unique, starting with many unknowns, and although FEMA had plenty of inventory, the challenge was getting it to the right place at the right time."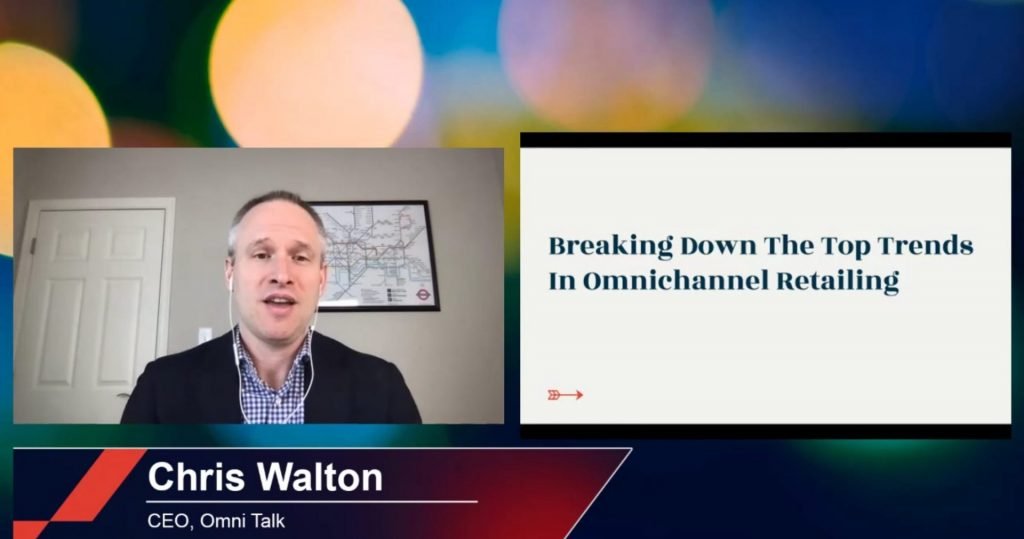 Chris Walton, CEO of OmniTalk
The final external speaker I'd like to highlight here is Chris Walton, CEO of OmniTalk, who spoke about the top five trends in omnichannel:
Social Commerce: Facebook knows what we implicitly want, Google and Amazon know what we explicitly want. Combining that is very powerful!
Third-Party Delivery Marketplaces: How you want to shop has become a front of the funnel purchase criteria. Technology has made that possible.
Omnichannel is cool again: Digitize the physical world with cloud commerce, applications, and location & context analysis.
Redefining the word 'store': A store could also be a pick-up location like HyVee, and BOPIS now means 'Buy Online Pick-up Some Place'.
Hyperlocal micro-fulfilment: It's a separation in the mind. Disassociate shopping from buying. Logistically back of house activities are separated from front-of-house.
Chris concluded that omnichannel retail is about separating buying from shopping. Physical locations will be about experiences, and feeling and touching products. Fulfilment will then be done in any way the consumer wants.
Overall, Manhattan's Momentum Connect event delivered a clear and compelling industry roadmap for the evolution of the end-to-end supply chain platform while also providing a touch of inspiration for all of those of us with the inevitable virtual event/Zoom fatigue, thanks to lively keynotes from Capel, Kinsella and an engaging lineup of quality guest speaker too!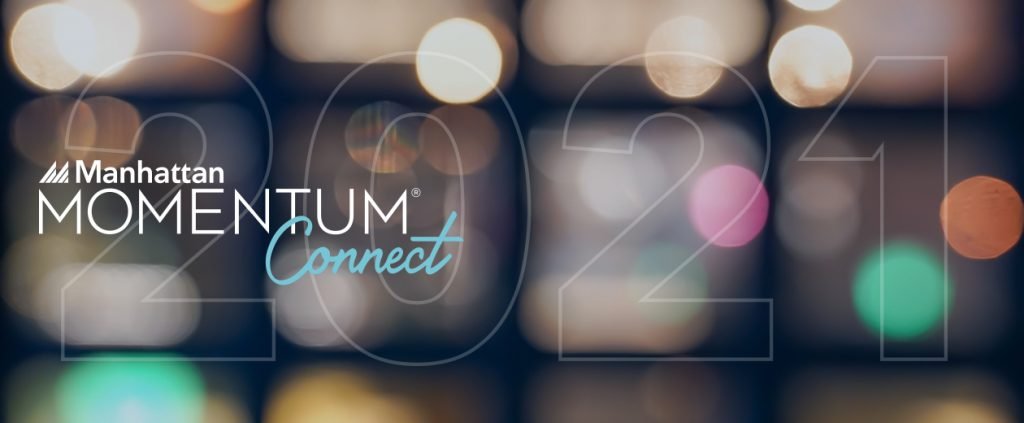 This post was sponsored by Manhattan Associates