With a total revenue of 1.3 trillion US dollars, China is the biggest market for the food & beverage sectors. Traditionally, the food & beverage market is very competitive, but there is still a massive potential for Western brands to enter the Chinese markets.
Shanghai and Beijing are the first cities that come to mind for companies to enter the market, but keep in mind that China has 16 cities with a population of more than 10 million and 65 cities with more than 1 million inhabitants. A single city is a market in itself.
Food & Beverage Trends in China: Demand for Western Brands on the Rise
Quality is in demand
China's middle class has seen a rise in income, with an average monthly income of about 2000 US dollars. With money to spend, there is an increased demand for high-quality food. This trend is important for Western brands, as Western brands are seen as high quality. Imported foods were first seen as luxury items and given as gifts, but that view is changing, and imported foods are seen as good quality daily consumption items.
Interest in health-related products is on the rise
Vitamins & Supplements: A trend we see globally is an increase in demand for health-related products like vitamins and supplements. In China, many people look to traditional Chinese medicine for their health, but the younger generations are mixing the traditional ways with modern supplements and vitamins.
Healthy Snacks: The Chinese use snacks to strengthen social relations. At the end of a business, meeting tables are filled with snacks to share food. The trend towards healthier food options is apparent here as well, as more companies are choosing healthy snack options like nuts and dried fruits.
Ready to Drink & Ready to Eat: If there is one popular drink in China, it is tea. There is a considerable market for ready to drink tea. Most local ready-to-drink tea brands are high on sugar, and there is a growing demand for low or zero sugar. The instant noodles market can also see this move towards healthier options. Many Chinese are opting for healthier alternatives.
Lactose-Free Products: Demand for lactose-free products is rising. One of the main reasons for this is that the Chinese government promotes the health benefits of milk. In guidelines they have issued, they advise daily consumption of dairy products. This has increased the demand for lactose-free products for two reasons. First: a large percentage of the Chinese are lactose intolerant. Second: there have been some incidents with contaminated milk, which has made people choose lactose-free alternatives.
These are just a few categories where there are great opportunities for Western brands to enter the Chinese market or grow their current market share.
Expanding Your Business in China
To successfully sell your food & beverage products on the Chinese market, you must enable Chinese consumers to buy them online and offline. This means that your products need to be both in local supermarkets and on Chinese e-commerce platforms. Chinese supermarkets already sell many Western products, and as demand rises, these supermarkets will want to increase the number of Western products they offer.
Offline Sales
The traditional way of reaching the Chinese consumer is through the supermarkets. This means finding a way to be represented in the supermarket. You may have to pay an entry fee, and you will have to support your sales. You may need local representatives to explain your product to local buyers in the supermarket.
You also need to adapt your packaging for Chinese eyes. This goes further than a simple translation of the text on your products. Your product needs to look appealing for the Chinese consumer and still be recognisable as a Western product.
Online Sales
A lot of the online marketing in China goes through so-called Wan Hongs. Wan Hong means Internet Hot. Wan Hongs are the online influencers of China. The influencers can be instrumental in reaching large groups of consumers. They host live sessions that sometimes go on for hours. These sessions explain the products and show their audience how to use them or what you can do with them. Like in the Western world, each Wan Hong has its kind of audience, so you need to find the right influencer for your product and your budget. An increasing number of Western brands are discovering this influencer channel.
Focus on Your Core Business, Let Us Worry About the Rest
Looking at Western food & beverage brands available in China, the biggest exporter to China is the European Union, closely followed by the United States. Many brands already active in China work with a distributor model, which in most cases means that the distributor is in the lead when it comes to marketing and sales. Another disadvantage of the distributor model is that your product may be one of many that the distributor is selling, so your products may not get the attention they need. It is better to control the sales and marketing of your products yourself, but this can be challenging in a country like China.
An increasing number of companies are looking for ways to be more involved in how their products are marketed and sold. There are two main ways to accomplish this:
Opening a legal entity in China
Find a trade facilitator that can represent your company
Opening a legal entity in China is challenging. You need knowledge of local rules and regulations. Many documents need to be filled out and submitted. It is a complicated administrative hassle.
Trade Facilitation
There is another faster and easier way to enter the Chinese market. Use a partner like Ahlers, who can act as your trade facilitator. Ahlers will serve as the importer of record for your products and can handle communications with Chinese authorities and submit them for testing to get your products certified for the Chinese market. We make sure your products are fully compliant with local rules and regulations regarding packaging and labelling. Our long-standing relationship with local authorities ensures a smooth process.
With trade facilitation, you can focus on marketing, sales, business development, and managing your local staff. Your trade facilitation partner takes care of the rest. Trade facilitation has two main components:
The Supply Chain Function: this covers the main trade logistics steps, like International Logistics, Customs Formalities & Certification, Labelling, and Bonded Warehousing & Distribution.
The Shared Services Function: covers the steps specific to trade facilitation, like Order-2-Cash, Legal Support & Contract Fulfilment, ERP & EDI Management, Trade Finance & Accounting, and Human Resource Management.
To learn more, read our blog: Trade Facilitation: How to Enter New Markets.
At Your Service
If you have any questions about trade facilitation or doing business in China, contact one of our experts or send me a message on LinkedIn.
Author Bio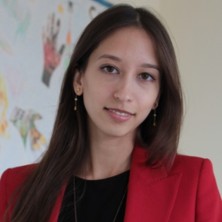 Elena Robakidze is Business Development Manager at Ahlers in China. Ahlers provides state-of-the-art logistics support in sustainable supply chain management, warehousing, projects & machinery logistics, secured transport, trade logistics, after-sales services, and data analytics. Their extensive experience and knowledge of the Chinese market make Ahlers your ideal partner for business in China.
This article is sponsored by Ahlers