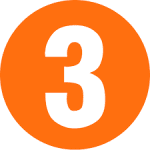 It was some time around Christmas that fellow Supply Chain enthusiast Eytan Buchman, whose work you can read on the Freightos Blog, asked me if I wanted to put my thoughts to paper on which 3 technology trends would be changing Supply Chains as we know them between now and 2020. Of course I did. I was honored to be one of the people to share their views on this topic. Regular readers of LogisticsMatter know that it's one of my favorite topics on this blog.
You can read about the 3 Technology Trends I selected over on the Freightos blog. Just click the image below.
Thanks for the kind words in the introduction, Eytan! And I like the tagline you gave it: Putting the Smile back in Last Mile.