Pick-by-vision is simplifying the complex and diverse world of third-party logistics (3PL). The outdated use of pick-to-light and voice picking have given way to the affordable, efficacious, and efficiency of pick-by-vision.
The 3PL model outsources the distribution, warehousing, and fulfilment of manufacturers' products. These service providers are liaisons between manufacturers and the carriers who deliver products to customers. The top reason fast-growing manufacturers seek a 3PL provider is to scale logistics capabilities.
3PLs allow manufacturers the ability to adjust to increasing seasonal spikes which have never been more significant. Only when fulfilment demands are met can a manufacturer plan for exponential growth.
The scope of 3PLs
Some 3PLs oversee packaging and crating of products, offering additional services as needed. 3PLs are usually asset-based but may subcontract pieces of the logistics paradigm, such as transportation. Factors like delivery requirements, shipping schedules, and market conditions are important considerations.
Of the many services a 3PL offers, none is more important that accurate picking. The cost of a mis-pick almost always exceeds the profit margin of FMCG (fast moving consumer good).
Identifying the cost of mis-picks
Multichannel Merchant recently reported that mis-picks most often end up as returns. Processing returns costs more than the associated costs with order fulfillment. Specifically, the pain of a mis-pick can be calculated as follows:
· Resolving a mis-picked order often starts with a customer service call (2-3 minutes) to return the product and make a complaint
· Returns processing involves labor to receive, process, and make the item available for resale or disposal
· Refunding a customer's return shipping cost
· Potential rework and repackaging if the packaging is damaged
· The cost of picking and shipping the replacement item
· Labor costs to do a cycle count if a mis-pick results from a stocking error
· Loss of gross margin if the customer cancels
There are numerous types of mis-picks
Short-picks incur the costs of the clerical effort of handling the credit claim and the margin on the lost sale.
An over-pick if reported by the customer involves the transportation costs of returning the item, labor costs in handling the return, and in some cases the cost of writing off stock if outside acceptable shelf life or quality assurance parameters. If an over-pick is not reported, the cost is stock loss incurred, perhaps an average of $15 – $100 per shipment.
Factors in determining pick-by-vision ROI
The expected ROI from pick-by-vision vary significantly by analyzing these variables:
· The current level of picking accuracy and the potential for improvement
· The current method of picking – paper based or radio data terminal
· Whether orders are checked before dispatch
· Number of picking shifts in operation
· Whether the utilization of D2C (direct to consumer) has increased due to COVID
Multiple picking shifts
One of the most important factors in determining a pick-by-vision ROI are the number of picking shifts in operation. If there is more than one picking shift per day, then equipment can be shared between pickers on different shifts. This can be done respecting COVID quality and safety considerations. With multiple picking shifts the ROI payback is approximately six months. For a 3PL company with a single picking shift per day, payback within one year would be a more realistic target.
Holiday shopping breaks all records
According to Melissa Repko and Lauren Thomas of CNBC, holiday shoppers went online Cyber Monday and spent $10.8 billion, setting a record for the largest U.S. internet shopping day ever, according to Adobe Analytics data.
Cyber Monday spending rose 15.1% year over year, according to Adobe, which analyzes website transactions from 80 of the top 100 U.S. online retailers.
Adobe's online sales forecast for the entire holiday season was $184 billion, an increase of 30% from last year. Nowhere has this velocity been felt more directly than by 3PLs which worked diligently to fulfill holiday shoppers' delivery expectations.
Even with optimism about vaccines, the online shopping trends and diminution of retail purchases ensures the growth of 3PLs as an alternative to expensive distribution center acquisition. Seasonality of product demand, unpredictable turns, and fickle consumer interests elevates the rationale and justification of pick-by-vision in the 3PL environment.
Author Bio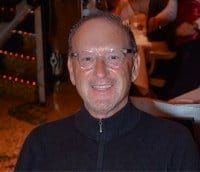 Thomas R. Cutler is the President and CEO of Fort Lauderdale, Florida-based, TR Cutler, Inc., celebrating its 22nd year. Cutler is the founder of the Manufacturing Media Consortium including more than 8000 journalists, editors, and economists writing about trends in manufacturing, industry, material handling, and process improvement. Cutler authors more than 1000 feature articles annually regarding the manufacturing sector. More than 4800 industry leaders follow Cutler on Twitter daily at @ThomasRCutler. Contact Cutler at trcutler@trcutlerinc.com.
This blog post is sponsored