A logistics company's two most important things are its employees and its customers.
Our employees are our most valuable assets, which sets us apart from other logistics service providers. Next on the list are our customers. Customer intimacy is part of our DNA, listening carefully to our customer's needs and challenges.
The way to get your most essential assets to work so hard for your customers is to have the right corporate culture. This is not something you can implement like a piece of software, but you must continuously work on it. To be a truly successful company, you need a clear set of values that give your employees the leading principles and guidance in their day-to-day operations.
Four Essential Values of a Successful Logistics Company
The four values essential for a logistics company with a focus on customer intimacy are Entrepreneurship, Commitment, Collaboration, and Integrity & Respect.
Entrepreneurship
Ahlers Logistics is a family-owned business, a family of true entrepreneurs. The family passed on this entrepreneurship to employees since the company's start. Our logistics workers on the shop floor who have the boots on the ground get a lot of autonomy to decide the processes they are responsible for. We are pragmatic like that. The people on the shop floor are closest to the fire. Sometimes a change is not successful, and that is ok. You can learn from mistakes.
Because we give our people autonomy, we can respond with agility and speed to changes in customer demand or unforeseen circumstances in the logistics process. Our people are empowered to do the right thing: the right thing for our customers, the right thing for the world ( in terms of social responsibility and sustainability), and the right thing for our company.
Commitment
"Do as we say and say as we do" is one of our most essential sayings. We ask our people for commitment, and we are also committed to our people. We trust them to do the right thing, which is why we give them the autonomy I already spoke about. They know they can do what is needed for us to fulfil our commitments to our customers.
This is a new way of working in the regions we mainly operate in, like Russia and the CIS countries. Russia is more hierarchical, so our Russian employees are more self-sufficient and self-starting than employees in local companies. It sets us apart from similar employers in the region, and we have managed to create a strong self-starting team that does everything they can to keep our promises to our customers.
Collaboration
Not only do our teams collaborate closely together. We see collaboration with our customers as key to both our success. Through continuous improvement insights and close collaboration with our customers, we enable them to achieve the desired results. Where others stop, we continue.
Our services aren't standard but designed together with our customers.
We constantly evolve and innovate our processes. Close collaboration is key whenever there is change, as everybody on the team needs to be on board.
Ahlers has four different business units, but it doesn't feel like that at all. The units work together as one. Customers are shared or handed over to other business units if there is a better fit there. The business development of the different Business Units works in close collaboration as well. We work for each other, and not in competition.
Integrity & Respect
Ahlers is not a company of many layers, but through all layers one thing is key: we act with integrity and treat everybody with respect. We communicate openly and honestly with our customers, but above all with our employees. We invest a lot in communication. We hold many town hall meetings, where we talk to and with the whole staff, there are regular team meetings on different levels, where we can share what matters to the company, and our employees can share what matters to them. In these times where physical meetings are not always possible, town halls are hybrid, and we have developed a lot of video material to reach everybody. All these meetings take up a lot of time, but we see that as an important investment in our people. We talk about our financials and our strategy with everybody from our directors to the people on the shop floor, in a way they understand. We talk about what we do, and why we do it.
One of the ways we keep communication lines open is the use of Yammer, which is our internal social media network that can also be easily accessed and used by smartphone by our warehouse workers. This way our employees that don't work behind a desk stay connected.
Customer Intimacy Starts With Your People
If you truly want to operate based on customer intimacy and do whatever it takes to make your customers successful, everybody in your company needs to be on board. Your company culture needs to support your drive to put the customer first. If people understand what they are doing and why they are doing it, they will work to reach the goals that are set. Open communication, integrity, and respect are at the very core. Do as you say and say as you do.
Author Bio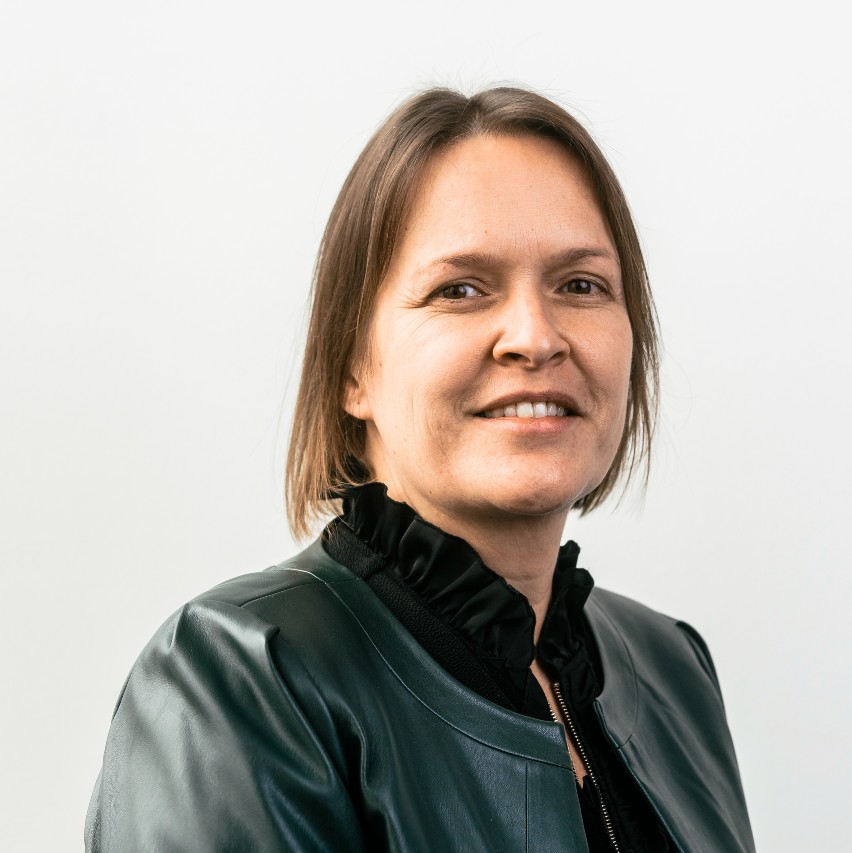 Hilde Nuyts is Corporate HR Director at Ahlers. Ahlers provides state-of-the-art logistics support in sustainable supply chain management, warehousing, projects & machinery logistics, secured transport, trade logistics, after-sales services, and data analytics. Their extensive experience and knowledge of local markets make Ahlers your ideal partner for business in China, Russia or the CIS countries.
This blog post is sponsored by Ahlers