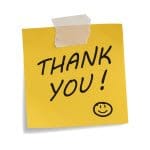 Friday last week I received a really nice tweet from the people at Quintiq, which said that @LogisticsMatter was on a Top 12 list of Logistics Influencers on Twitter, which they had just published. So cool. It's always great if you are recognized for what you are doing.
I started the Twitter account @LogisticsMatter in April of 2010 out of pure curiosity. I had been on Twitter privately for a few months, and liked what I saw. My wife Anne-Marie had been on Twitter for over a year, and it was some time that April that she said: Why don't you do something with logistics on Twitter? It got me wondering about the possibilities and I decided to launch the account. I figured I would combine my keeping track of what was happening in the world of logistics, with this new Twitter thing. A professional hobby so to say, and boy, did it get out of hand!!
The first tweets that went out didn't have the formatting I would later choose. I didn't even use a url shortener. This first @LogisticsMatter tweet:
http://logisticsviewpoints.com/2010/04/07/rethinking-crm-social-media-at-a-3pl/ #logistics #socialmedia #crm

— Martijn Graat (@LogisticsMatter) April 12, 2010
Within a few months I had hundreds of followers, and the follower count kept growing and growing. Some time in September 2010 it was again my wife (she is an independent Social / Digital Strategist and advises companies on how to use social media and online / digital concepts to improve business processes, marketing and internal & external communication) that prompted me to take the next step. I sat down and thought up the concept of what is now LogisticsMatter.com, with the first blog post going live in October.
In hindsight my first tweet is a very fitting one. First the subjects: it has Logistics, 3PL and Social Media combined in one, subjects I'm very passionate about. The second reason is the link I tweeted. It was an article written by Adrian Gonzalez, then of Logistics Viewpoints, who now has his own blog Talking Logistics. I have been following Adrian's writing for years, and I'm a huge fan. He chooses subjects that are very interesting, and I like his very personal style of writing. Thanks, Adrian! Keep it up! 🙂
Thank you, Quintiq, for the recognition. Thank you to my followers, all 11,450 of you, thank you readers of the LogisticsMatter blog, and, saving the best for last: Thank you Anne-Marie for your continued support!