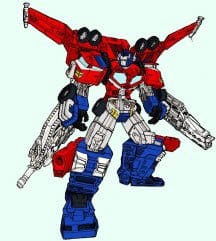 The Dutch have always been at the forefront of logistics. (And yes, I am Dutch. Bear with me… ) In the 16th and 17th centuries, the Dutch sailed worldwide, discovered new land, and were master traders. There's something about water and the Dutch. It's a love-and-hate thing. On the one hand, we have the largest port in the World: Rotterdam Harbor (#11 on the list of biggest container ports).  On the other hand, we have all this land, which we essentially took from the water. Without our system of dunes and dykes, the Netherlands would look like the picture below. Our relationship with the sea is a special one.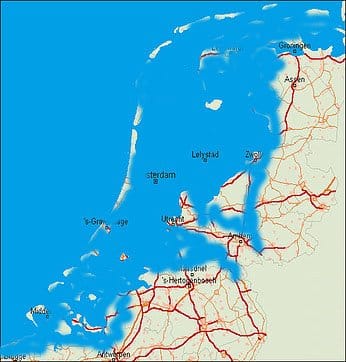 Ok. Back to the forefront of logistics. Last Friday, the Dutch Government announced something exciting. They will make the Netherlands a testing ground for self-driving vehicles and systems. The Netherlands intends to be at the forefront. We have an infrastructure that is very suitable for self-driving technology. The focus is on technology that enables convoys of vehicles to speed up and break simultaneously. If vehicles can communicate with each other and, even better, with a central traffic control system, they can drive closer together, taking up less space. Computers can make trucks drive more efficiently, saving fuel, which is good for the environment and transportation costs. I wrote about this last year in October in my post, The Autonomous Trucking Caravan.
The change in regulations will allow for large-scale testing on public roads. Companies like TNO, DAF, Havenbedrijf Rotterdam, and Transport en Logistiek Nederland have already announced their intention to start testing self-driving trucks.
Please find a video of a similar test done in a closed environment in Japan last year below: