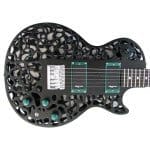 United States Patent Application 20150052024: "Methods and systems can be provided for providing items manufactured on demand to users. A user request for an item can be received. The item can have 3D manufacturing instructions associated therewith. A delivery method for the item can be determined. A manufacturing apparatus can be selected to manufacture the item based on the 3D manufacturing instructions. Instructions can be sent to the manufacturing apparatus to manufacture the item based on the 3D manufacturing instructions. Delivery instructions can be provided for delivering the item according to the delivery method."
amazon has done it again. In December of 2013 they launched their plans for drone delivery, and also had a patent granted for a system dubbed anticipatory shipping, which I wrote about in January of last year. Their latest initiative, which caught the attention of the internet this past week, is the one quoted above.
The concept seems straightforward and simple. amazon wants to put 3D printers in vans or small trucks and create mobile production facilities. When a customer orders an item, which can be produced with a 3D printer, amazon sends a file with printing instructions to the mobile production facility nearest to the consumer. The item is printed, ideally while the van is driving to its final destination.
According to the patent amazon plans to use both additive and substractive technologies, like 3D printing and more conventional methods like CNC machining. It is postponement almost in it's purest form. The final product is made on the doorstep of the customer. It can mean fast delivery, last minute customization, and maybe even smaller warehouses. You still need to store the raw material needed for manufacturing, but you would need to store much less different articles.
There is another possibility though: UberPrint. A network of independent owners of 3D printers that have excess capacity, which they can use to print items for third parties. When smartphones were getting more and more popular, everybody was saying: there's an app for that! Now it seems it is more common to say: there's an Uber for that! The amazon patent application leaves room for that as well as Adrian Gonzalez pointed out in his post on the subject:
But the scope of the patent is actually much broader. It discusses, for example, the inclusion of 3D manufacturing instructions in a product catalog associated with an electronic marketplace (such as Amazon.com), which customers can buy and download for their own uses, as well as other fulfillment scenarios, such as customers printing the ordered items at home with their own 3D printers
I have not yet heard of a crowdsourced 3D printing network, but there also aren't trucks with 3D printers in the back driving around our streets. I did read about a network of stores that offer 3D Printing Services. Which ever way it will go, it is an exciting technique of which we have not witnessed the full potential yet.  As D:Ream sang in 1993: Things Can Only Get Better.
Diagrams were taken from the patent filing