What a year it has been! The pandemic has caused disruptions in supply chains and logistics operations worldwide, and as a bonus, the Ever Given blocked the Suez Canal. Shortage of parts, like CPUs, are causing production stops in many industries. Never a dull moment when you work in logistics. The past year has proven again how essential logistics is. Logistics operations went into overdrive to minimize the impact of the disruptions for their customers.
Shortages of Staff and Space
If there is one thing the disruptions of last year haven't caused, it is a drop in logistics activity. Especially online fulfilment, which already grew a lot in 2020, grew even further in 2021.
The shortage is one of the keywords of 2021, which I am afraid will also play an essential role in 2022. There is a shortage of qualified logistics personnel, from drivers to warehouse workers. Because of driver shortages, McDonald's, as an example, took milkshakes off their menu in the United Kingdom. These shortages occur in Europe, the United States, and also in Russia and the CIS regions, where Ahlers run warehouses and logistics operations. We are finding it increasingly challenging to find logistics personnel for our warehouses. We are still successful in doing so, but the struggle is real.
The rise in e-commerce volumes has also caused a shortage in warehousing space. This, too, is a global problem. It is getting harder to find warehousing space, and new facilities are full shortly after opening.
Price Increases
The rises in demand and the shortages in supply are causing prices to rise. Look at the rate of shipping a container from China to Europe, which has increased by 100% since last year. Energy prices are rising, and inflation is reaching new heights in Europe. Pallets and other consumables are getting more and more expensive.
For many logistics service providers, these price increases can turn into problems. The rates they charge their customers have been agreed on in long-term contracts, making it hard to compensate for the rising costs in the short term. Margins for logistics service providers are low already, so a rise in prices has a huge impact. Shippers and logistics service providers need to work together to overcome these challenges.
We work in a close partnership with our customers, which is the main reason why so many of our customers have been with us for a long time. We are always open and transparent, and we always put the customer first. It is great to see that many of our customers acknowledge that we are confronted with rising costs and take a flexible approach when we reach out to them proposing to share this burden.
2021 at Ahlers
Like most logistics service providers, we've had a roller coaster year, but it was a good year despite all the challenges. We have been able to retain all our customers and add new ones. Kudos to all the people at Ahlers for working so hard to keep our customers happy.
Even though it's getting harder to find good people, we have been able to add a lot of logistics talent to our teams. Our corporate culture, values, and what we offer people beyond just a salary have made this possible. Our teams have been very creative when it comes to onboarding new people. Some of them haven't even seen the office yet since they started. I sincerely hope we can see each other face to face this year.
The pandemic and the lockdowns are challenging. It is hard to keep in touch with your organization when many people work from home. We will continue combining online and offline meetings and informing our employees through on-site and virtual town halls and video messages from myself and the leadership team. Despite the challenging times, we've seen a rise in our employee satisfaction during our biyearly survey, in all countries where we are active.
Looking forward to 2022
2022 will be a challenging year in finding transportation, space, and people. Higher prices and capacity constraints continue to remain in place. Although I expect demand to fall. Restocking and having the inventory at the right place at the right time, will require companies to reduce direct logistics costs as they are looking to expand further in 2022. We will work closely together with our customers to solve these challenges and hope to see the market stabilizing by the end of the year.
I'm confident 2022 is also going to be a good year for Ahlers with some highlights I am already looking forward to. In spring, we will open a new 20,000 sqm facility in St Petersburg, Russia. We are starting up several new customers in the first 2 quarters in all the countries we are present. We are doubling our headcount in Ukraine, with the signing of a new contract with one of our existing customers. Yes. I'm looking forward to 2022.
I wish you good health, prosperity, and a supply chain without disruptions. But in case problems arise, we'll be there to help you out…
Author Bio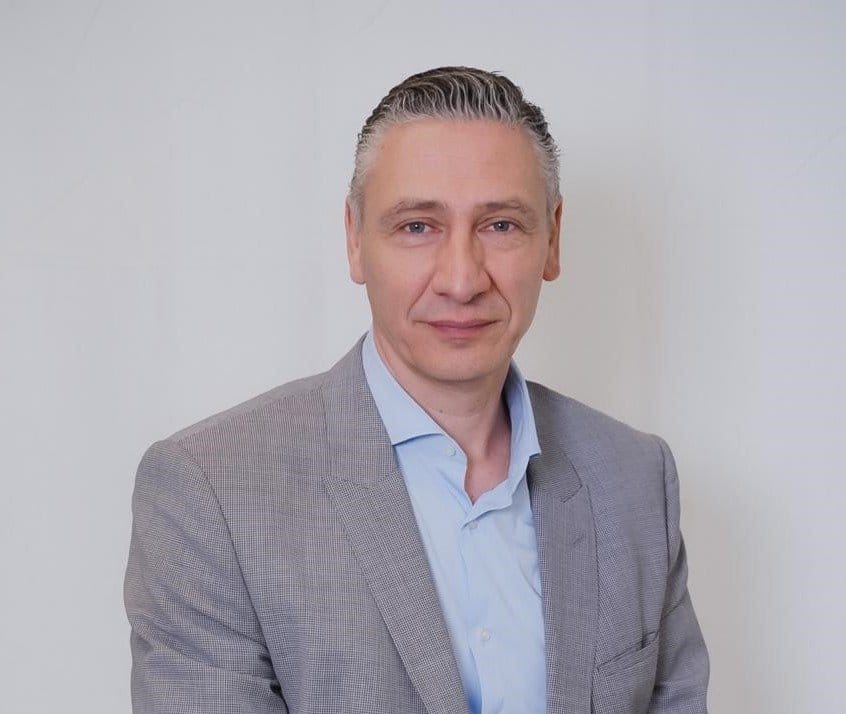 Stefan van Doorslaer is Group CEO of Ahlers. Ahlers provides state-of-the-art logistics support in sustainable supply chain management, warehousing, projects & machinery logistics, secured transport, trade logistics, after-sales services, and data analytics. Their extensive experience and knowledge of local markets make Ahlers your ideal partner for business in China, Russia or the CIS countries.
This blogpost is sponsored by Ahlers
Header image by Hadija Saidi on Unsplash
Other images courtesy of Ahlers