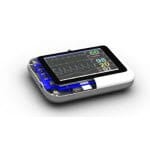 Provider Collaboration, Supply Chain Integration, Global Regulations & Emerging Markets, Value Add, and Inventory Optimization. If you're in Supply Chain or Logistics and in the Medical Devices Industry, than there is an event I recommend you visit this April: LogiMed USA.
LogisticsMatter has been a 2013 and 2014 Media Partner to LogiMed in Europe, where the conference was held for the first time in 2011. With the first edition held last year, the 2015 edition is the second for the US.
I was not able to attend last year's event in Europe or the US, but the 2013 Europe event was one of the best Supply Chain and Logistics events I visited that year. Please find a report on my visit and key take-aways here.
Before I will highlight some of the elements from this year's agenda that I would recommend, let me quote two parts of this years brochure:
"Healthcare providers' operations are changing to fit the new healthcare model.

They must focus on outcomes in order to receive reimbursement; patients

increasingly have more choice in their healthcare, but oftentimes higher out-of-

pocket deductibles; more walk-in clinics are opening and acquisitions are growing

– all while hospital supply chain executives are responding to changing demand,

disaster preparedness issues, and even the Ebola epidemic.

….
One of the new elements of LogiMed 2015 is that there will be more

healthcare providers – both speakers and attendees – at the event. In order

for true efficiency and lower cost to happen in the healthcare supply chain, all

stakeholders, especially the device manufacturers and providers, must collaborate

and work together for the common goal of supply chain efficiency and visibility."
Optimizing a Supply Chain can't be done in just one part of the Chain. For one: a Chain is as strong as it's weakest link, and the same holds for Supply Chains. Bringing as many parties in the chain together to discuss developments, issues, and bottle necks is therefore a great idea. And two: optimizing just one part of the Supply Chain, saving cost, may have a very negative effect elsewhere in the Supply Chain, causing a cost much higher than said achieved savings. The focus should be on the Chain as a whole.
Looking at this year's agenda, my highlights are:
Healthcare Industry Market Outlook
Sharing an update on the healthcare industry as a result of healthcare reform
Cycles the healthcare industry has gone through, trends, and growth expectations
Are we really seeing more hospital visits and health insurance utilization following the Affordable Care Act
How is the shift in healthcare impacting the sales of medical devices? Is there going to be an upside in additional sales and what does this mean for med device manufacturing?
Healthcare consumerism: How is this impacting the industry?
Creating Owners And Leaders In Your Supply Chain: Lessons Learned From Other Industries
Identifying skills sets and characteristics your teams need to have to be more competitive in the med device supply chain
A holistic view on roles and responsibilities, and how owner and leader characteristics support the supply chain
Understanding how other industries, including consumer and chemical, structure their supply chains and teams to be more competitive
Getting Beyond A Price-Based Discussion With Your Customers To Talk Supply Chain Solutions That Help Both Companies
Focusing on getting deeper customer alignment and engagement from a supply chain view point vs. a traditional purchase order or contract
Strategies to get beyond price with the customer and talk more about supply chain services like managing inventory, replenishment strategy, requirements planning, and phasing in and out of new products
Getting a seat at the table with your sales operations team in house: demonstrating the value supply chain can bring in working with customers
Changing your model to put supply chain folks on the team with your sales organizations out in the field
Achieving Operational Excellence By Developing A Lean Culture Within Your Supply Chain Organization
Operational excellence is sought by all medical device and diagnostics organizations. But what specifically does operational excellence look like and how does lean come into play? Rick Desmarais will share how Johnson & Johnson, the largest global medical device manufacturer, uses lean and maintains a culture that achieves excellence.
Please find more information on LogiMed USA here, or check out the full agenda here.