Online groceries are still very much a growth market. Looking at the Netherlands, for example, Dutch people spend close to 3% of their grocery money online, according to GfK. That is not a large percentage. Yet.
20% by 2020?
There are different predictions when it comes to the adoption of online grocery shopping in the Netherlands. One report by Rabobank predicts that 20 per cent of the Netherlands' groceries will be done online by 2020. The ING bank mentioned the same 20 per cent but in 2030. Grow it will.
Stay at Home, and Enjoy a PICNIC
I'm sure that cost has something to do with it. I don't do my groceries online because of the delivery costs charged by the current supermarkets delivering to my door. Some players, like PICNIC, are working on this by delivering for free, but they do not yet deliver in Rotterdam, unfortunately. Last week I saw a presentation by one of the founders of PICNIC, Frederik Nieuwenhuys, at the eTail Delivery conference in Amsterdam. Stay tuned for a post on the approach that PICNIC has taken to online groceries and delivery.
Super Fast Delivery
Another crucial factor is accurate planning. Consumers do not want a window of hours for the delivery, which means they need to be home all that time. And there are always customers that want it fast. For those customers, Dutch grocer Jumbo has made a commercial about their online grocery delivery and how fast it is. In case you don't recognize him: the delivery driver is Dutch Formula One driver Max Verstappen, who rides for the Red Bull Team. Jumbo is one of the co-sponsors of his team. The pay off is "Ordered quickly, delivered quickly".
PICNIC is one of Jumbo's competitors when it comes to online shopping. Their delivery model is all about planning and being on time, with a small time window. They used a Max Verstappen look alike and the payoff "No need to rush when you are on time".
It wasn't the first commercial Max Verstappen did for Jumbo, by the way. For the fans: Please find an earlier one below, in which the same customer races him in the supermarket.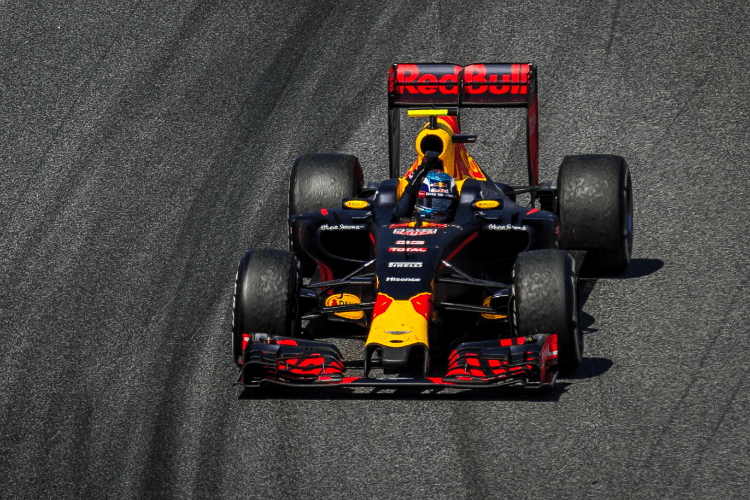 Picture: Verstappen celebrating victory at the2016 Spanish Grand Prix in his first race for the Red Bull Racing team. Source: Wikipedia