Conflicts, disasters and natural resources can no longer be considered national concerns, they have become global concerns. More than 21.3 million people – roughly the population of Australia – are refugees. Water scarcity and climate change have added to international tensions, with 100 million people affected by the impact of El Niño and epidemics such as Ebola and Zika
This quote from the 2016 Human Development Report is the first thing you see when you look at the website for this years Global Disaster Relief & Development Summit. The Global Disaster Relief & Development Summit strives to enable quicker and better response during crises and catastrophes. How? By improving effectiveness, cost-efficiency and sustainability of aid operations. In places where disaster has struck working conditions are difficult and many different organizations need to work together to assist those affected by the disaster.
Is it a bird? Is it a drone? No, it's a…
The past year we have seen some interesting innovations in disaster relief, some of which LogisticsMatter has covered. The industrial paper airplanes that Otherlab has designed are one such example. The gliders are easy to construct, with materials that are widely available. It's possible to transport and fold them flat and stacked. They fold into form and are filled on location. Designs are adaptable to mission specific criteria. The gliders can be re-used, but they are designed to be expendable. They are also bio-degradable.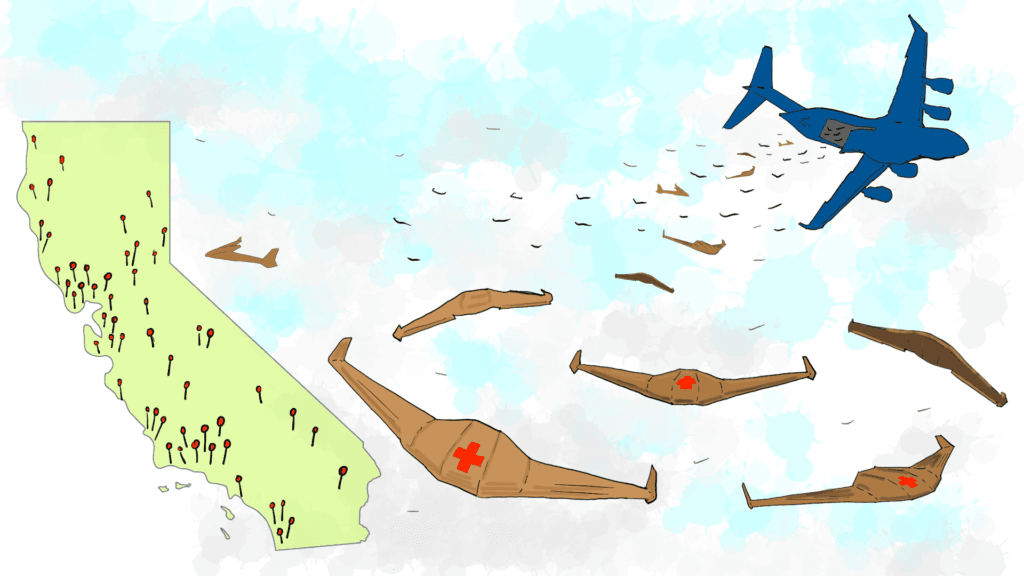 Do you want some Drone with that?
There are other projects using drones to access disaster areas to assess damage or deliver goods, equipment, communications capabilities, or food:
The Australian Red Cross is working on a drone, which aims to drop aid packages to isolated areas. It can also assess disaster impacts to co-ordinate traditional emergency responses.
MIT students are working on a drone that can be airborne for 5 days. The drone will be able to carry 10 pounds of equipment. It could carry communications gear capable of relaying radio and internet transmissions to and from a disaster zone. It could also accommodate a camera that could monitor activity on the ground and help coordinate delivery of emergency services.
And how about edible drones! Windhorse has developed a relatively cheap drone (total cost of deployment EUR 550 / USD 650) that can carry 150 kg of food. Current version is made of wood, but they plan to build the next version with edible materials
From drones to what's new and on the menu in Washington
This year's Global Disaster Relief & Development Summit will take place September 6 & 7 in Washington D.C. I'm proud to be a media partner again of an event that discusses how to save more lives and improve aid delivery.
For September 6 I would suggest checking out the panel on Best Practice in Logistics and Supplier Management. And listen to the Discussion on Challenges in Storage and Last Mile Logistics in the Humanitarian Logistics track. The discussion on Field Supplies and Improving Community Livelihoods in the Field Operations track also looks interesting. I'm also very curious about the innovation pitches.
For September 7 I would suggest checking out the panel on Innovations and Technologies to Support Health SDGs and Response in the Health Resilience track. Also hear the panel on Emergency Communication, Connectivity, and Social Networks in the Technology and Data Strategy track. Again, for this day I'm very curious about the innovation pitches, but also Planet of the Apps, where more innovations will be presented.
If you would like more information on this event, please have look at the event website here.

Creator: Staff Sgt. Paul Labbe | Credit: 1st Combat Camera Squadron Copyright: Public Domain