The FCL container shipping cost is a big expense when you import from China especially it continues to increase when affected by COV-19.
Importers always expect their shipments to be delivered at affordable rates.
Here you can consider these 5 ways to lower the costs.
1. Carefully select the shipping terms
Incoterms is the first topic in international trading. It clarifies the responsibilities, costs and risks associated with the transportation and delivery.
The most popular Incoterms is FOB. When under FOB condition, the export fee in China will be paid by your China suppliers when FOB. What you pay to your forwarder is the ocean freight for port to port only. You still need to find a local import agent at your destination to take care of the import operation like Customs, doc process, delivery to door, tax duty, etc.
And the costs you need to pay is quite different among EXW, CIF, DDU,etc other different shipping terms you choose. So make sure you know the difference of all shipping terms.
2. Choose a reliable freight forwarder
Freight forwarders come in different shapes and sizes. How to choose a China freight forwarder?
There are many advantages in doing business with global famous companies: powerful strength, quality service and standard operation. But if you are doing small-medium size business, it can be difficult for you to get a discount or customized service from them.
Instead, you would not choose a well-known shipping company but sign a contract with some small or medium size shipping agent, their shipping price can be more reasonable and service can be more flexible.
Another strategy is to classify the shipping market.
For example, for the goods exported to the United States, they should be handed over to one company who is focused on China to North America. And those shipments exported to Europe should be handed over to another company specialized in China to Europe.
To achieve this, you need to do some background search job and have a certain understanding of the shipping market. A useful method is finding relevant information through an introduction or success case from the forwarders' websites, or check the freight forwarding business category websites.
3. Familiar with ocean transportation route
It's necessary for you to understand ocean shipping routes.
In general, there are three different routes for sea transport from China to the world via the Pacific, the Atlantic, and the Indian Ocean.
And among 3 routes, hundreds and thousands of seaports can be delivered at different container shipping prices.
For example, the freight shipping price difference is at least $200-400 between the basic ports and the minor basic ports from China to Europe.
For another example, there are two modes of transportation from China to the east coast of the United States: full waterway and land bridge. And the price difference between them is $400-800.If you don't need fast delivery, you can ask your forwarder to use full waterway service.
4. Have a cargo plan and load the container timely
It is important to understand the operation process of the freight forwarding.
You must have a clear container loading plan and instruct your forwarder clearly. Timely communication is a good way to save some unnecessary expenses and make the goods shipped in time.
You must book the container in advance and prepare the goods in time. It's unwise of you to just order the goods one or two days before the deadline of the shipping date, and then inform your forwarder to make the booking urgently.
An experienced importer understands operating procedures and does not generally do so.They book the space ahead of time and get cargo delivered or picked up according to the arrangement of the forwarder.
It is not good to deliver the goods too early or too late, as both will incur storage charges. Meanwhile, it can increase the risk of Customs inspection.
5. Fully use the container shipping capacity
You need a basic calculation of product packaging before shipment.
The specific method is to get your China supplier design the packaging according to the volume of the container and the order quantity.
For example, if the carton you use contains 12 pieces of your product, while one 20'ft container can't hold enough in this way, you must change to use a carton containing 15 or 20 pieces to avoid the use of 40'ft container. Then, work out an optimal packing scheme to reach the optimal state of filling a container based on the inner dimension of the container and customized packing size.
Another tip is to consolidate the shipments, i.e instead of shipping separately, it is reasonable for you to put various orders from different locations into one whole container and ship together.
Author bio:
Paul Zhang is the CEO and Founder of FreightPaul. FreightPaul is a China based digital freight fowarder.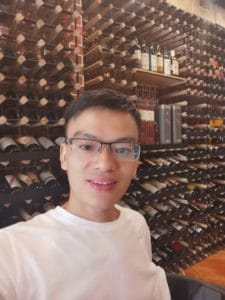 The TMS ( Transport Management System ) developed by FreightPaul helps businesses of all sizes, from startups and small operations to established enterprises with reliable shipments, fair pricing and unparalleled customer service.
Proudly speaking, FreightPaul is now leading the China freight industry digitization process in the field of FOB.