Just like virtually every business across the world, the shipping industry has been significantly affected by the COVID-19 pandemic at a scale we've never seen before. The ongoing international health crisis has touched on nearly every aspect of our sector, ranging from unsustainable airfreight pricing and cargo backlogs to blank sailings and significant drops in demand.
Whilst the bulk of the impact was initially felt in China and their trading routes, the shockwaves exponentially spread – no surprise given China is the world's largest economy. Throughout global supply chains, business are adapting in response to falling demand for whilst others are using the pandemic as an opportunity for new business ventures providing medical equipment and PPE.
As expert freight forwarders, we see first-hand how this extraordinary pandemic is impacting importers, exporters and shippers every day. Below, we'll explore these impacts in detail.
Falling Demand in International Markets
Demand and supply from almost every import and export industry have been largely impacted by periods of lockdown across the globe. It comes as no surprise then that the falling demand has impeded global freight operations.
When the first COVID-19 shockwave hit in the middle of February, transactions (both domestic and international) in Chinese markets fell by around 56 per cent each week, according to data released by the Tradeshift platform (which is a B2B network designed for companies to engage in supply chain transactions). As the virus quickly spread across the world, the UK, the U.S. and Europe soon felt the impact with a drop of 26 per cent in early April, followed by 17 per cent later that month.
Trade then flattened in almost all regions affected by subsequent Chinese lockdowns. Transactions fell by around 9.8 per cent on Tradeshift in early May, compared to previous numbers before the lockdown. The number of orders in the supply chain also dropped, with average orders on Tradeshift dropping by nearly 16 per cent and invoices dropping by around 16.7 per cent since the beginning of March.
The following months only became more difficult as the virus continued to spread. Whilst China began to re-open, an international demand shockwave hit other marketplaces across the world.. The World Trade Organisation (WTO) predicted that demand in this area would fall by 10 per cent in 2020 – and this was their most optimistic prediction.
Indeed, according to WTO predictions released in April, international trade could potentially drop by around 13 and 32 percent. They said that every region around the world would experience double-digit percentage drops in trade, with exports from North America and Asia suffering the most.
Port Restrictions and Blank Sailings
When the pandemic first hit in China, the Shanghai and Yangtze ports – two of the busiest and most important transportation hubs in the world – were the subject of rigorous measures imposed by the Chinese Government.
Quarantine measures saw both the entry and departure of vessels significantly restricted, causing many difficulties for importers and exports from those areas around Chinese ports. In a bizarre turn of events, as consumer demand was down in the United States the container ship Jupiter Spirit, operated by the Nissan Motor Car Carrier Co., was ordered to drop anchor for a week outside of a Los Angeles port after travelling three weeks from Japan. Fortune reported it as "floating symbol of an unprecedented logjam as nearby storage lots covering hundreds of acres overflowed with vehicles that Americans suddenly have little desire to purchase."
In Australia, Maritime Safety Queensland decided that vessels would be prevented from docking for a period of 14 days since they had left a foreign port, meaning that ships arriving from Asia to Australia would need to anchor offshore for several days. This was subsequently overturned to exclude the Port of Brisbane as the impacts of delayed cargo and backlogs at the port would have been unsustainable for the industry.
The COVID-19 pandemic has also led to a surge in blank sailings, i.e. cancelled voyages. Major shipping lines, including Ocean Network Express (ONE), Hapag-Lloyd, Yang Ming and Maersk have all announced the cancellation of their voyages since the pandemic hit in March. In early June, even months after the initial shock, some of these shipping lines announced that 75 blank sailings would occur in September due to substantially reduced demand. Habben Jansen, the CEO of Hapag-Lloyd, said that the future would be unpredictable – "I expect some sort of recovery in the third quarter and further improvement running into Q4, but I don't think this year we will reach the volumes we saw in 2019".
It's clear that shippers across the world have been faced with, and will continue to face, the possibility of disruptions if not prepared to deal with blank sailings.
Cargo Backlogs
Given that a wide range of flights across the globe were cancelled overnight, cargo backlogs at airports have been of significant note during COVID19.
By way of an example, Mumbai International Airport in early April reported a 4500 MT stockpile of cargo waiting idly by due to stringent pandemic restrictions. Despite measures put in place to avert these problems, the airport authorities reported that they were "left with a huge cargo backlog and congestion as the import clearances [were] happening at a very slow pace".
Whilst Sea freight, when compared to Air Freight has not suffered in similar proportion, backlogs at some ports have also occurred. In California, Fortune reported that the massive drop in April sales caused a "chain reaction backlog" which saw ships diverting to other ports, increased blank sailings and others just waiting for days to let off cargo. The Port of Hueneme in Ventura County, California was forced to find space for 6,000 surplus cars just waiting to be delivered (on top of the already existing 4,000 cars on site).
Conclusion – a disrupted shipping industry
The COVID-19 pandemic has shown us just how critical the global movement of cargo really is.
We've learnt through these new and emerging challenges, the present network of global supply chains has its flaws. The almost complete dependence on very specific regions, has shown us just how devastating and far-reaching a crisis in one place can be for the rest of the world.
Companies should look for ways they can diversify and structure their supply chains so that the industry can be better prepared for unexpected events such as this. Innovation on this front is critical, and manufacturing hubs such as Vietnam, Mexico, and India can play a role in any future diversification.
There are a range of cost-effective solutions that businesses and organisations can implement both in their air and marine supply chains in response to COVID-19. One only needs to look at the recent work of the United Nations Children's Fund (UNICEF) to understand the practical implications of putting in place such solutions. From March to May this year, UNICEF's routine delivery of vaccines to children in low-income nations was almost halved due to severe disruptions in global shipping operations.
In June, the organisation put in place a multi-stop charter flight strategy so that numerous smaller vaccine shipments could be grouped into a single plane, making stops in a range of countries in West and Central Africa. The first charter took place successfully in June and led to six countries receiving critical life-saving vaccines, with UNICEF's Director of supply and procurement saying that multi-stop charters "represent an exceptional level of partnership and coordination between UNICEF, freight forwarders, countries and suppliers".
We should also never underestimate the power of digitalising the shipping and container industries. Investing in intelligent freight and transport solutions is integral, with the smart transportation market expected to grow to USD156.5 billion by 2025 according to MarketsandMarkets™. New pieces of maritime software can assist in ship and fleet management, freight operations, insurance, risk management, crew organisation and even marine accounting. Not only will this make the shipping process easier for everyone involved, but it has the potential to create an entirely new cost-effective supply chain network.
Ronald Spahr, Managing Director of International Cargo Express, stresses the need for businesses to put in place robust and responsive mechanisms to be in the best position to handle the crisis. He explains:
At International Cargo Express, we have seen a substantial trade shift from air freight to sea freight. Importers and exporters alike simply cannot cater for the largely inflated air freight pricing as a result of the COVID-19 pandemic. Fortunately, our ongoing success has been testament to the provision of competitive sea freight services. We expect that this shift will continue until at least January 2021.
The global impact of the pandemic was hard to foresee but the knock-on effect for supply chains across the globe has been substantial. We have learnt that truly agile businesses that have accurate forecasting and stockholding to support, have been able to survive this unstable period. Working with our clients, we have focused on communication, service and flexibility to cater for changing needs in this environment.
We look forward to working with our clients to streamline and diversify their global supply chains, making sure they have the right infrastructure in place to be well-prepared for unexpected shockwaves in the future.
Alice has worked in the logistics and forwarding industry for 10 years focusing on customer-centric solutions. Working in Key Account Management and Commercial Roles Alice now manages the Brisbane Branch for International Cargo Express along with the Marketing function.
If you have any questions about freight, import or export, feel free to drop her a line at afarley@icecargo.com.au.
Author bio: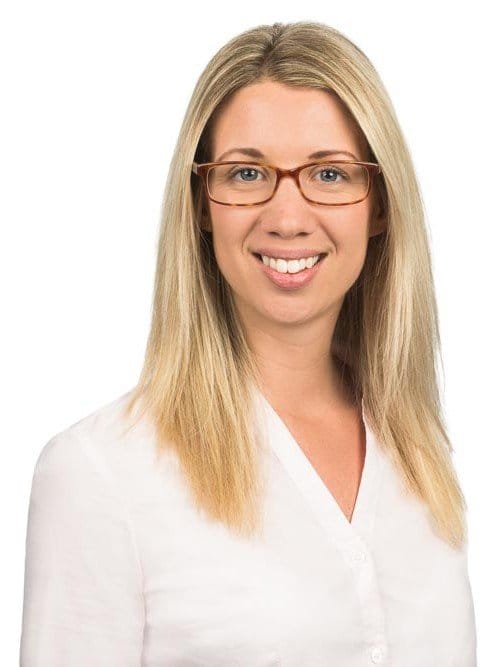 Alice Farley is Branch Manager and Head of Marketing at International Cargo Express.
Alice has worked in the logistics and forwarding industry for 10 years focusing on customer-centric solutions. Working in Key Account Management and Commercial Roles. Alice now manages the Brisbane Branch for International Cargo Express along with the Marketing function.
Header image: Unsplash
SPONSORED CONTENT DISCLAIMER
This post is Sponsored Content. The views and opinions expressed in it, are the views and opinions of the author. LogisticsMatter does not endorse nor are we responsible for the content of this post.