Guest Author –  Sponsored Content –  Internationalization, outsourcing, e-tailing and the expansion of international trade zones have created enormous complexities throughout the supply chain and product life cycle. This has resulted in a rapid escalation of global counterfeiting issues, threatening consumer safety like never before.
Counterfeiting is a pervasive, global problem that affects everything from lower end products like chewing gum to high-end luxury goods such as Louis Vuitton.
According to the NetNames 'Counting the Cost of Counterfeiting' report, "Counterfeiting is a lucrative business; as profitable as the trade in illegal drugs but far less risky and harder to police." Most consumers are innocent victims in the counterfeit goods trade. According to the report, "the demand for branded goods at low prices means that 28 consumers unknowingly buy fake goods for every person that does so intentionally."
Counterfeiting is enabled by legitimate supply chains
One of the biggest issues we see today is a counterfeiter using legitimate supply chains to distribute and sell their goods. For instance, a consumer shops on Amazon, a legitimate supply chain, using a legitimate credit card. A legitimate shipper delivers the product. Counterfeit is not always underground.
The problem has infiltrated the legitimate supply chain and can affect major players like Amazon, Alibaba, Johnson & Johnson, and even Aston Martin.
According to Louis Bonnier, policy advisor to The International Chamber of Commerce (ICC) Business Action to Stop Counterfeiting and Piracy (BASCAP) group, ""BASCAP's work on intermediaries aims to raise awareness of how criminals can infiltrate the legitimate supply chain and outlines a range of measures that responsible businesses can take to help keep fake and pirated products out of the supply chain and off the Internet."
The NetNames report also noted that the digital dimension, in which criminals set up websites and social media accounts to fool the public into buying counterfeit goods, is a huge growth area, with a 15 percent increase in sales of fake goods online and via social media last year.
Who's feeling the heat?
Whether it's the trade in counterfeit prescription medications to handbags to e-commerce, every single industry is now paying the price for counterfeiting.
After learning that a Chinese supplier had used counterfeit plastic material in a part, which ultimately caused a performance issue, British luxury automaker Aston Martin was forced to recall 17,590 vehicles from model years 2007-2012. This represented nearly 75% of vehicles sold by the company.
According to an article in PR Week, "Vestiaire Collective, a social media site for the resale of luxury fashion, carried out a survey last year that estimated two-thirds of female shoppers have unwittingly bought counterfeit goods online."
In 2013, Amazon faced a legal case in which a supplier named Milo & Gabby sued the online shopping portal because nearly identical counterfeits made by a Chinese manufacturer were not only offered for sale via Amazon, the goods were stored in Amazon's warehouses and shipped using Amazon's fulfillment program.
A recent Forbes' article titled, Why Alibaba's Massive Counterfeit Problem Will Never Be Solved, notes that "The world's biggest online retailer must now deal with an unprecedented torrent of counterfeit and sham goods, and neither the big brands, the Chinese government nor U.S. pressure can do much about it."
NetNames says that as much as 80% of the merchandise sold as theirs on Taobao, Alibaba's online bazaar, is phony.
Infiltrating the supply chain is not limited to commercial enterprise. For example, a 2011 investigation by the Senate Armed Services Committee found 1,800 cases of suspected counterfeit parts in the defense supply chain over a two-year period, tracing many back to China.
What can be done to protect the supply chain?
The supply chain is one of the most complex business processes that exist, so how can it be made bulletproof? Manufacturers must start by aligning and tracking the dots that go into the chain. The name of the game is transparency. You need to validate every item entering and exiting your supply chain.
A new technology called UniSecure™ from my company, Systech International™, is now enabling manufacturers and brand owners to do just that — and it's a complete game changer.
Systech has long been at the forefront of supply chain security, having created enterprise serialization, track and trace, and authentication technologies to ensure regulatory compliance for the pharmaceutical industry.
There is no doubt that pharmaceutical manufacturing is being forced to reinvent itself. Product portfolios are more complex, new markets and consumers are opening up as never before, and governments across the globe are implementing a challenging new regulatory environment.
With that, came the creation of UniSecure, a universal brand and product protection solution that can uniquely identify and register any single item-level manufactured product. It can then be used to track that individual product throughout the supply chain and authenticate it at any point via mobile app anywhere in the world, even at the consumer level if desired.
UniSecure does this by generating a unique identification signature from an existing print mark or data carrier, such as a barcode. That unique signature is then stored in the cloud for future authentication.
UniSecure capitalizes on unique characteristics that occur with all printers. No two labels or printed data carriers are identical. Printing is dynamic and affected by numerous environmental and other factors that combine to produce small-scale variations or "noise" in printed marks. These microscopic variations are random, unique and at a scale beyond the controllable resolution of printers – meaning they cannot be intentionally duplicated.
It's as unique as a fingerprint or a snowflake. It can't be duplicated, so it can't be counterfeited. You simply cannot reverse-engineer the random vibration of a production line or the humidity in a factory on a given day. It can't be done.
UniSecure captures these microscopic variations, detecting specific measurable patterns, and generates an inherent, covert security feature from existing print marks.
Securing the Supply Chain
UniSecure's UniSign™ feature captures the image of the print mark or data carrier. Once captured, a unique identifier known as a UniSignature™ is derived and stored in our secure, cloud-based UniStore™ platform.
The UniSecure UniScan™ mobile app (available in the iTunes App Store) can be used in the field by a company's inspectors. Once scanned, a product is cross-referenced against the original UniSignature to determine if the product is authentic or suspect in real-time.
Counterfeit products can enter the supply chain at any point. Between production and delivery, storage and dispensation, brand owners are at risk of lost revenue and, more importantly, consumer safety and confidence.
A recent pilot test involved St. James's Hospital in Ireland. The hospital dispenses drugs directly to patients and already uses serialization and track-and-trace scanning of its medications using datamatrix barcodes that are in compliance with the European Serialization Model (ESM). In cooperation with Sharp Packaging (supplier) and Systech International (Solution Provider), St. James's ran a pilot with Systech UniSecure. The pilot program simulated insertion of counterfeit medications into the flow of pharmaceutical product through a serialized, international supply chain.
The counterfeit product was in the form of cartons with barcodes copied from the originals and distributed alongside authentic products. In the test, 100% of the counterfeit products were identified at authentication ensuring no counterfeit product went to patients.
The UniSecure solution does not rely on the traditional track and trace of serial numbers but instead, at the time of scanning, compares the scanned barcode against the unique "fingerprint" produced during the label printing process. Systech's covert security solution UniSecure facilitated a completely secure supply chain without any modification to packaging.
In another case, a precious metals manufacturer is using UniSecure's mobile app with their supply chain partners to verify the identity and authenticity of their products. This is critical in an industry where certification documents can be decoupled from the actual metals. Often, shady dealers will say they have an authentic precious metal, but the certificate has been lost. A new certificate is then issued against the metal, but the process is flawed. Now, however, that metal can be uniquely identified.
Where Supply Chain Security Meets Consumer Engagement
Rapid growth in emerging markets has led to the proliferation of digital channels used to engage global consumers who shop online. Beyond the products and brands consumers know locally, the Internet is introducing them to new merchants and unique products not readily available in their own markets. Manufacturers run a significant risk if customers learn their products might be counterfeit
So, while supply chain security has long been in the manufacturing domain, this new technology has now drawn the attention of the marketing department because of its potential as a consumer engagement tool. Smart companies are looking for innovative ways to engage directly with consumers at the time of purchase. Clearly, the first step is to ensure the product is authentic. From there, you can provide guidance, information, and suggest other products.
As a specific example, UniSecure is undergoing an additional pilot test with an infant nutrition supplier that is working on a consumer mobile application that will tie into a loyalty, product identity, and rewards program.
Imagine, consumers will now have the ability to not only authenticate a product at point-of-purchase, it also opens the door for dialogue. For example, if the product is a prescription drug, the act of authenticating that prescription can alert you to the possibility that it is a counterfeit, or it is a legitimate product that has been diverted. Geo-tracking will allow you to see exactly where your products end up.
Moreover, once the consumer brings the product home, they can use the verification to see if the product has expired, or to get information on how to use the product more effectively. This is particularly important when one considers the rapid acceleration of the Internet of Things because knowing and identifying the "things" will become a critical element.
The Cost Benefit
In an era where contract manufacturers must quickly scale and deploy new lines with multiple products, and current anti-counterfeiting technologies require packaging changes or time-consuming and costly tracking mechanisms. UniSecure provides and incredible cost-benefit because it leverages existing packaging infrastructures and therefore does not require modifications to current production line or business process re-engineering.
Issues like counterfeiting and diversion cost brand owners and manufacturers trillions of dollars each year. Those that are willing to invest in, and adopt, new technologies to secure their supply chain will be better positioned to compete on the new global playing field.
Author Bio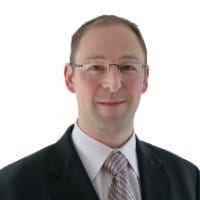 Darryl Brown is vice president, global strategic marketing for Systech. Based in Princeton, New Jersey, with international headquarters in Brussels, Belgium, Systech offers brand protection technologies for customers in more than 26 countries.
SPONSORED CONTENT DISCLAIMER
This post is Sponsored Content. The views and opinions expressed in it, are the views and opinions of the author. LogisticsMatter does not endorse nor are we responsible for the contents of this post.
Featured image credit: Flickr CC