April 12 -15 ProMatDX, the largest material handling event, will take place virtually. It will feature dozens of AGV vendors. Recently, Julian Seume (pictured left), Chief Marketing Officer (CMO) for the German-based inductive wireless power company Wiferion, shared the company is a finalist for the ProMatDX Innovation Award as Best New Product featuring the etaLINK 3000 – wireless charging system.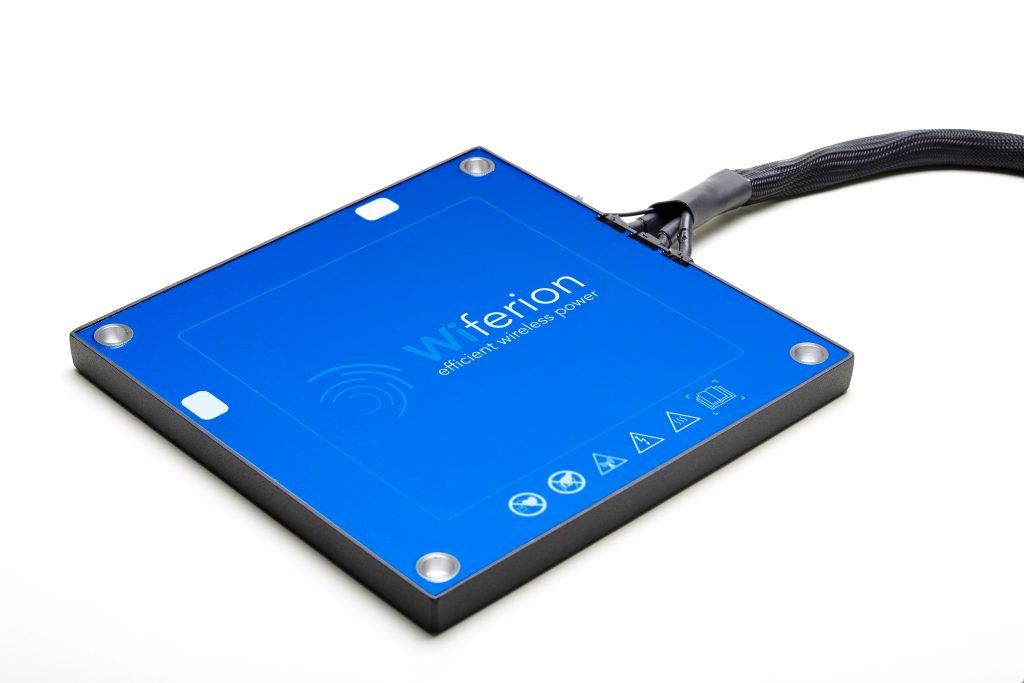 Wiferion in process charging eliminates the plug-in charging making AGVs truly autonomous. In process charging eliminates the waste of AGV downtime – the fleet is always working AND charging. In process charging is safe ensuring the OSHA, ergonomics, and danger to workers significantly reduced. In process charging is cost-efficient because full vehicle deployment means a reduced fleet count ensuring a rapid ROI.
For OEMs of AGVs and industrial trucks implementing inductive charging technology solves the wear and tear issues caused by conventional charging methods as well as making vehicles fully autonomous. For end-users of AGVs and industrial trucks, inductive charging in combination with lithium batteries can improve fleet availability by more than 30%.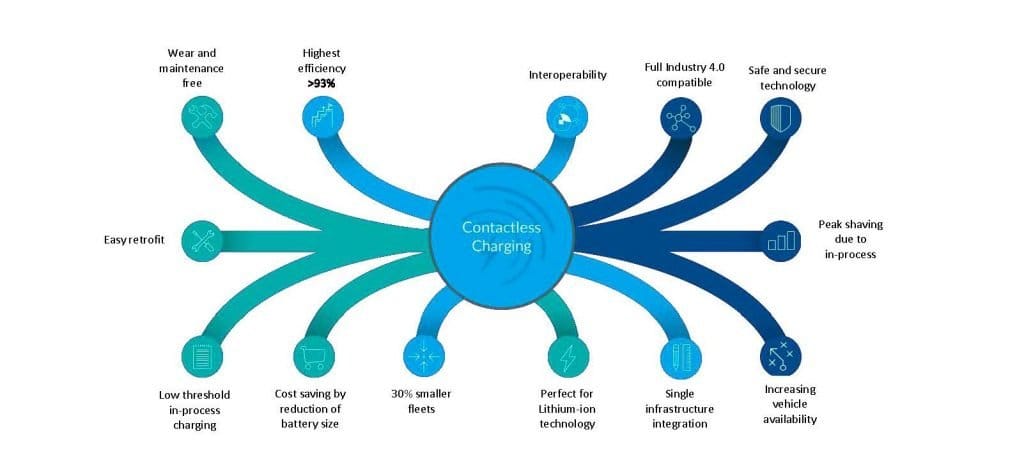 Benefits of inductive charging solutions
Conventional battery charging concepts with plug-in cables cannot be automated. Contact sliding chargers are the common but are an unreliable alternative having been designed and developed decades ago. For both, there are often significant investments and maintenance costs required. Inductive charging solutions offer impressive levels of efficiency, flexible integration, and the option of autonomous "in-process charging." An added benefit is the high degree of flexibility when relocating the charging stations.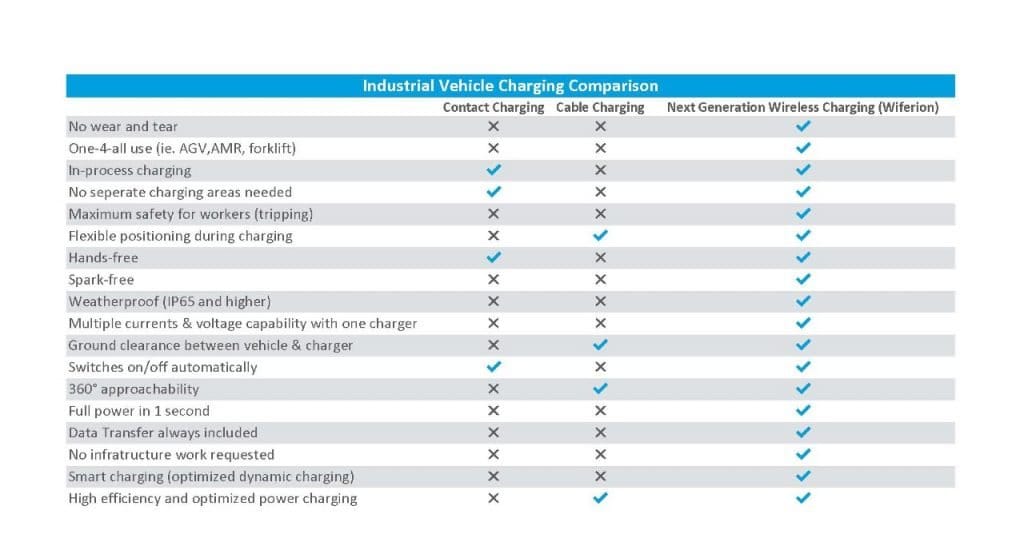 Intralogistics and inductive charging
The extended service life of the batteries reduces operating and maintenance costs in the long term. Commercial vehicles are still frequently charged with wired plug connections, despite the possibility of battery charging during short stops. The charging cables are only connected during longer breaks or after the end of the shift. Without intermediate charging, the batteries' energy levels drop continuously.
To offset charging depletion, expensive batteries must be significantly larger, since smaller amounts of energy are regularly recharged. The return on investment (ROI) deteriorates. The higher performance prices of peak loads have an impact when the entire fleet is charged after the end of the shift.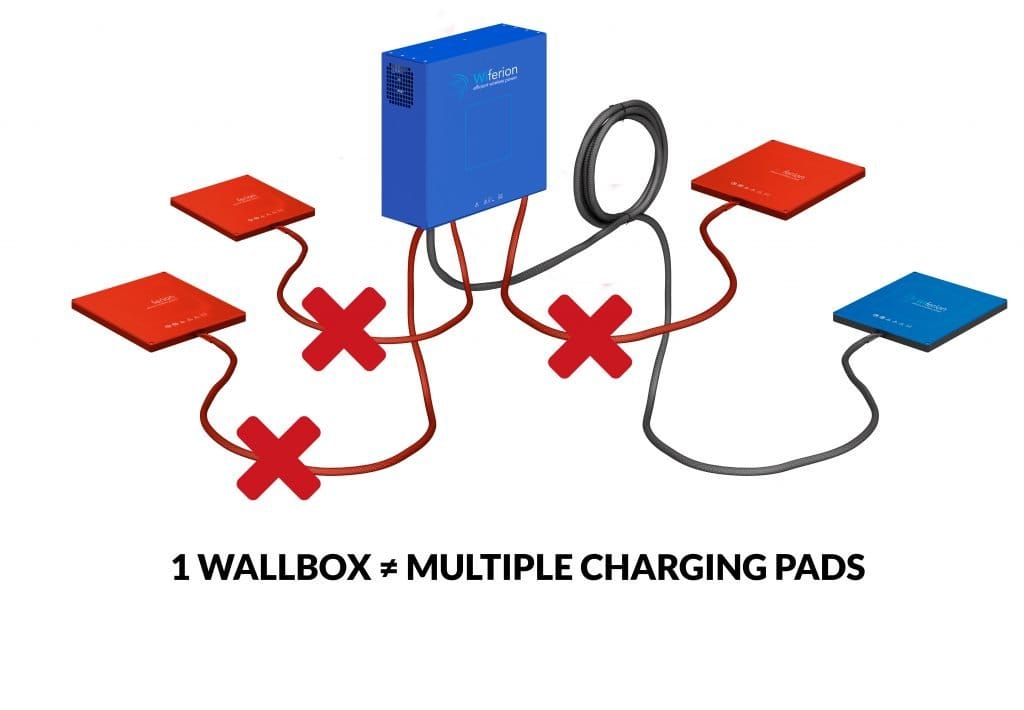 High vehicle availability through "in-process charging"
Wireless battery charging systems and energy management solutions circumvent the limitations of conventional charging technologies. Based on the principle of magnetic induction, these technologies automatically transmit high currents fully to industrial trucks and AGVs during the ongoing logistics process.
With "in-process charging," the batteries are charged at critical points in the warehouse. The charging process starts with full power in less than a second, so even the shortest downtimes can be used for charging without any significant loss in power conversion.
With an efficiency of 93%, wireless charging systems are as efficient as the most powerful wired charging solutions. Due to the many intermediate charges, the energy level of the batteries remains constant. The same vehicle performance can be maintained with 30% smaller batteries without compromising capacities; the acquisition costs of batteries can be reduced considerably. Since there are often no additional charging breaks, downtime is reduced, and vehicle availability increases by up to 30%.
Data evaluation for efficient logistics processes
Inductive charging also has numerous advantages in terms of data evaluation. The battery and charging system together form an overall solution for energy supply and are connected via a CAN interface. This means that all data on the energy level, operating times, and vehicle status can be recorded in real-time. Industry 4.0 applications such as condition monitoring or predictive maintenance can be executed.
Current and future state of inductive battery charging
The many advantages over conventional charging solutions are obvious. Inductive battery charging systems have the potential of becoming the standard for supplying energy to lithium-ion batteries. They are efficient, flexible, scalable, and can be quickly integrated into any warehouse. "In-process charging" enables completely new automation and logistics processes. Users want to reduce costs sustainably and consistently; inductive charging enables an affordable alternative and clear TCO (total cost of ownership).
While it is difficult to predict whether the ProMatDX judges will choose Wiferion's breakthrough innovation, none of the AGV or AMR vendors exhibiting are presenting an equally transformative and pioneering solution.
Author Bio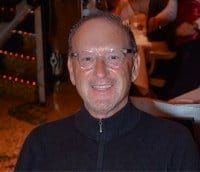 Thomas R. Cutler is the President and CEO of Fort Lauderdale, Florida-based, TR Cutler, Inc., celebrating its 22nd year. Cutler is the founder of the Manufacturing Media Consortium including more than 8000 journalists, editors, and economists writing about trends in manufacturing, industry, material handling, and process improvement. Cutler authors more than 1000 feature articles annually regarding the manufacturing sector. More than 4800 industry leaders follow Cutler on Twitter daily at @ThomasRCutler. Contact Cutler at trcutler@trcutlerinc.com.
This blog post is sponsored