Maybe it is me, but I can watch this for hours. Anything happening in buildings with high walls and little to no windows, grabs my attention. I love the intricate web of movements of people, machines and goods in a warehouse environment.
Regular complex conveyor belt systems are great to see in action, but these Intralox multi directional conveyor belts are really cool. Have a look at the video. I'm going to do so again as well. And again… 🙂
Intralox's patented Activated Roller Belt™ (ARB™) equipment brings the benefits of modular plastic belting to conveyance applications like sorting, merging, and switching. ARB technology enables flexibility, high throughput, reduced footprint, and simplified controls.
See more about this technology on the Intralox website.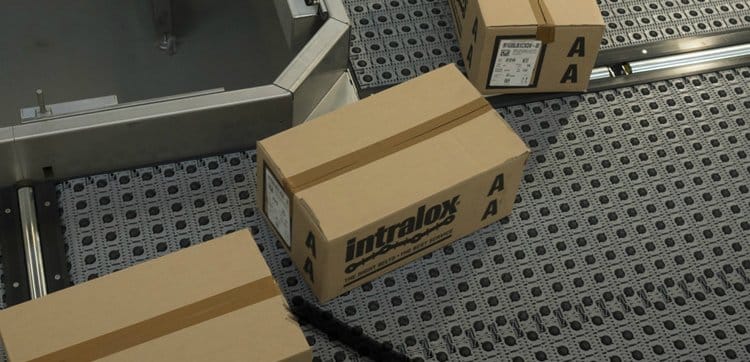 Image courtesy of Intralox