Schindellegi / CH, July 21, 2011 – Kuehne + Nagel announced today that it has entered into an agreement to take over J. van de Put Fresh Cargo Handling, Amsterdam. The acquisition of the Dutch handling agent for perishable goods will enable Kuehne + Nagel to further enhance its global "fresh-to-door concept".
J. van de Put, a family owned business, is specialised in handling perishables airfreight cargo (e.g. flowers, plant cuttings, fruits, vegetables) since it was founded in 1976. Located at Amsterdam Airport Schiphol, Europe's main platform for perishables cargo, the company is facilitating logistics and customs processes for import and export shipments. J. van de Put is offering a full range of services such as vacuum cooling, temperature controlled storage, customs clearing and inspections as well as delivery and distribution across Europe. Profound product specific knowledge, first class facilities and speed are key differentiators of J. van de Put Fresh Cargo Handling. The company employs 260 staff.
"This acquisition follows our global expansion strategy in the field of perishables logistics," said Karl Gernandt, Chairman of Kuehne + Nagel International AG. "It extends our global capabilities and complements the service offering of our national organisation, ranked number 1 in the Dutch airfreight export market. Our customers will benefit from tempera-ture controlled door-to-door logistics solutions for perishable goods that require highly specialised handling know-how."
"It is our pleasure to become part of the global Kuehne + Nagel network. This fits into our overall strategy and secures the long-term future of our business," said Moniek van de Put. "Our strong position in the perishables market and our unique location at Amsterdam Airport suits Kuehne + Nagel very well. Together, we are a strong team to provide first class services to our customers."
The transaction is subject to approval of relevant competition authorities.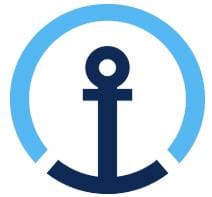 About Kuehne + Nagel
With more than 60,000 employees at 900 locations in over 100 countries, the Kuehne + Nagel Group is one of the world's leading logistics companies. Its strong market position lies in the seafreight, airfreight, contract logistics and overland businesses, with a clear focus on providing IT-based lead logistics solutions.