There are a few key trends in transportation and logistics in the cosmetics industry:
Sustainability: Many cosmetics companies are looking for ways to reduce their carbon footprint, and transportation and logistics are essential to this effort. This includes using more fuel-efficient vehicles, optimizing routes to reduce emissions, and using reusable packaging.
Supply chain visibility: There is an increased focus on improving visibility throughout supply chains. This includes using advanced tracking systems to monitor the movement of goods and ensuring that products are delivered on time and in good condition.
E-commerce: The cosmetics industry has seen a significant shift towards e-commerce in recent years, which is likely to continue. This means that companies need to have efficient and effective logistics systems in place to fulfil online orders, including shipping and handling returns.
Collaboration: Many cosmetics companies are turning to collaboration and partnerships to improve their transportation and logistics operations. This includes working with third-party logistics providers and joining industry-wide initiatives to optimize supply chain processes.
Security: cosmetics products are high-demand products and can have significant value. A truckload of perfume can have a value of up to 1.5 million euros. This makes secure solutions for transporting and storing cosmetics essential.
Proper planning and visibility ensure availability
Whether you sell your products via online channels or retail outlets doesn't matter. The availability of products is critical. If products are unavailable, customers may switch to another brand and not return. Whether you deliver to consumers or an e-commerce platform, the timeliness of your delivery is essential.
Availability and speed impact the number of locations where inventory is stored. A solid transportation schedule combined with complete inventory visibility can allow companies to reduce the locations where inventory is stored. Ahlers can assist you in determining the optimal location or locations of your warehouses and storing and distributing your products, whether through a central distribution centre or a network of local warehouses.
Secured Transport Options
When transporting cosmetics, it is essential to ensure no product gets lost or damaged during transportation. This starts with the trailers that are used. Using hard-bodied trailers is the first step. For temperature-sensitive products, insulated trailers can be used or actively cooled or heated reefer trailers. The second step is security measures. We use different methods to securely transport high-value cargo, on top of using hard-bodied trailers.
Manned: security guards can accompany high-value shipments of cosmetics products. This can either be an (armed) security guard that rides in the cabin with the driver or a separate car with two guards that follows the truck.
Unmanned: a more cost-effective solution is installing a security device in the truck and the trailer. You can install our Safe-T solution in the trailer. It monitors the location of the trailer, but also whether someone enters the trailer or whether there are unexpected changes in the temperature. It safeguards goods against theft and damage caused by outside weather influences.
Safe-T: your goods arrive safely, with complete visibility
A camera records what happens in the trailer, while microphones record the sound. There are sensors detecting movement in the trailer, the opening of the doors, the temperature and humidity inside the trailer, the truck's speed, the exact location, and even the driver's heartbeat. This allows all sorts of responses to unexpected events without the driver having to take action. Some examples:
Geofencing technology can trigger an alarm if the truck deviates from its route.
Temperature and humidity sensors can trigger an alarm when there is a sudden change in temperature or humidity, for example, through a hole in the trailer.
A spike in the driver's heartbeat can indicate that they are in danger.
A panic button on the driver's phone immediately alerts the monitoring centre
Our monitoring centres, operating 24/7, can monitor the systems remotely. When there seems to be a problem, they can contact the driver to check in or proactively warn police, repair- or emergency services and direct them to the truck's location to stop an ongoing robbery or help a driver with a health issue.
Author Bio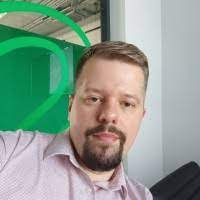 Alexey Kosov is Business Development Manager of Security Transportation and International Forwarding at Ahlers. Ahlers provides state-of-the-art logistics support in sustainable supply chain management, warehousing, projects & machinery logistics, secured transport, trade logistics, after-sales services, and data analytics. Their extensive experience and knowledge of local markets make Ahlers your ideal partner for business in countries like China or the CIS Countries.
This blogpost is sponsored by Ahlers
Header Image by ZHANG FENGSHENG on Unsplash.