If the COVID pandemic has done one thing, it has changed how we look at working from home. In most countries, COVID is under control and offices are open for business again. What I'm hearing around me is that many people don't want to go back to the office full time. They like the flexibility working from home gives them. I'm a big fan, that's for sure.
The Benefits of Working from Home
If you work from home you don't have to waste time on a commute. You can use that time to go for a run or a walk or sleep an hour longer. It is also easier to take care of the family logistics, like taking kids to school or getting groceries.
The office can also be a very distracting place, so when you need to spend long stretches of time deeply focused on something, the office often isn't the right place to be.
Not travelling to an office also means no carbon emissions, so working from home is also very sustainable.
Finding A Good Place to Work at Home
The biggest challenge people have when working from home is a lack of a proper space to work in. Especially when the kids are home (or a spouse) things can get more distracting than at the office. What if there is no room left in your house to create a home office space? This is where the concept of the Container Office comes in.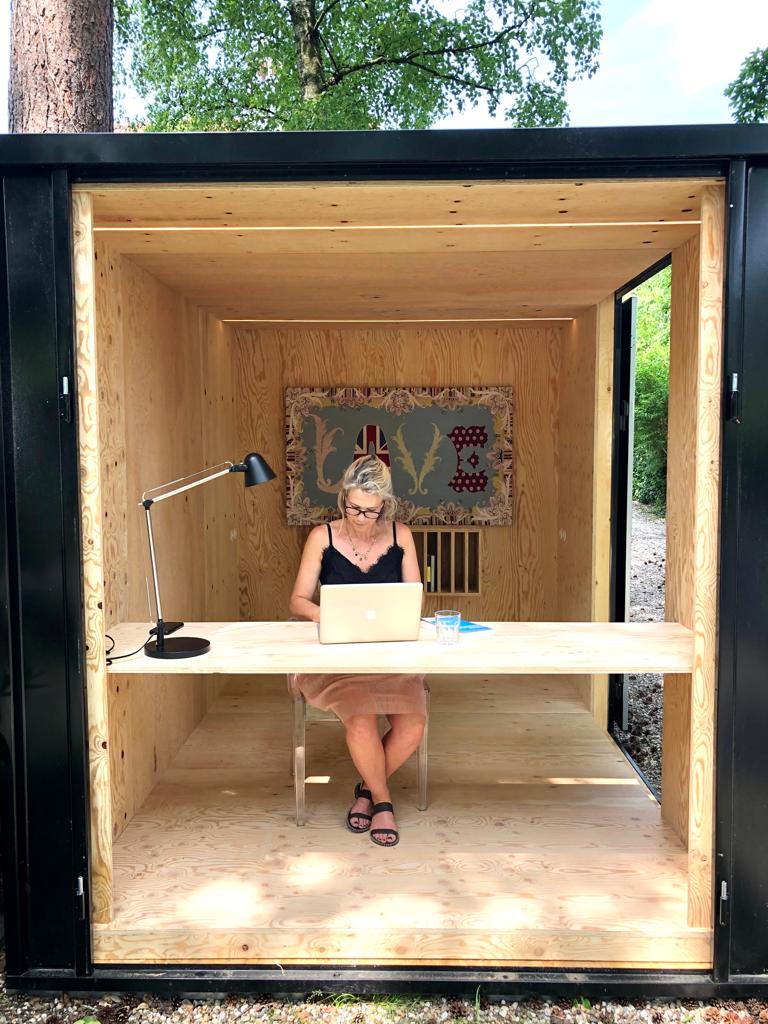 Maaike Vaandrager, Judith de Graaff, and Wesley Seuters are the founders of mijntuinloft.nl. They have designed an office which can be placed in your garden. The base is a container that gets delivered in panels, which you can put together in an hour. The interior is made of wood and can be installed in about four hours, depending on the specifics of your design. The wooden parts simply click into place. Eight electrical outlets and two LED strips are pre-installed in the wooden panels. The glass panel is the only thing that needs to be installed professionally. You then simply connect your container to the power grid and you're good to go, to work.
Check the mijntuinloft.nl website for more pictures. The site is in Dutch, so for those of you that don't speak Dutch, just send Maaike, Judith, or Wesley an e-mail with your questions or requests.
An office in a container. I love it!
Disclosure: LogisticsMatter has no commercial relationship with mijntuinloft.nl, but Maaike is a personal friend and I love containers!