Guest Author –  Sponsored Content – One of the biggest errors made by businesses is to try and do everything themselves. Regardless of the industry in which your business operates, having an ally on your side in the form of strategic partners can significantly benefit your company and therefore facilitate growth.
This is particularly relevant to the supply chain and logistics sector.
Partner in VAT
VATGlobal is an international VAT compliance business, and we are searching for partners in the supply chain and logistics sector.
Our parent company VAT IT is a global leader in indirect tax recovery and has provided tax recovery services to different entities for the last 16 years.
VATGlobal is the only company who is able to manage multi-jurisdictional VAT and GST compliance obligations and provide Importer of Record services anywhere in the world.
We are a capable partner with the ability to offer knowledge and expertise to entities with cross-border business activities in any jurisdiction with a VAT or similar tax regime.
No more compliance barriers
There are significant barriers to providing an efficient logistics service, most of which cannot be removed without the relevant tax, customs and import compliance expertise.
The key areas where VATGlobal can provide services to your clients are as follows:
Recovery of import VAT and other claimable taxes

VAT/GST registration obligations of exporter in destination country

Issuance and maintenance of compliant customs documentation for tax purposes

Import licenses and 'Importer of Record' services to ensure goods will be cleared by customs

Tax deferment options to alleviate cash flow impact on exporters

Fiscal representation in jurisdictions where required for importation and distribution
Improve your value prop
Gaining new customers is only one of the reasons to form a partnership with a VAT specialist firm like VATGlobal– the critical factor is the ability to make continuous improvements to your value proposition.
Another benefit of partnering with VATGlobal is that it will also differentiate you from your competitors.
Leveraging the capability of your VAT partner gives you the ability to:
Pre-empt compliance obligations and advise customers accordingly

Ensure that no shipments are delayed or blocked by customs officers

Prepare/obtain the correct documents in order for your customers to recover import taxes

Advise on supply chain options to eliminate or reduce exposure to import taxes

Provide a holistic service that includes tax advice and recovery, registration where required and importer of record services
Global and end-to-end
If your sales and operations teams are armed with the requisite knowledge of these issues and can offer solutions as part of your service, your clients will benefit from a truly global and end-to-end product. 

More information about our services can be found on www.vatglobal.com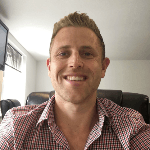 Adam Seidle qualified as a chartered accountant at Grant Thornton in Johannesburg, South Africa.  He now lives in London and runs the partners division of VATGLOBAL, a subsidiary of the VATit Group. He can be reached at +44 (0)203 870 6652 or via adam.seidle@vatglobal.com
SPONSORED CONTENT DISCLAIMER
This post is Sponsored Content. The views and opinions expressed in it, are the views and opinions of the author. LogisticsMatter does not endorse nor are we responsible for the content of this post.