Visibility over shipments is the hot supply chain topic these days. Corporations are eager to know where their shipments are at all.
Consumer expectations for rapid and low-cost business in a global and highly competitive environment prompt shippers to provide better and faster services.
Globalization is increasing too, and it makes the supply chain broader and more complex.
More than ever, companies need solutions for shipments tracking to know where shipments are at every stage and in real-time. And a carrier needs to consider that to provide better service too. The challenge is that there are many ways to do this. Recent progress in technologies has made robust supply chain visibility solutions available to track shipments from their tracking number. IoT monitoring and digital Track&Trace are the most current and promising supply chain visibility enabler.
The Power of the Low Power With IoT
Using connected devices to track the shipment by collecting data about the shipment status, location, and route is not new. Such supply chain solutions have existed for several years. But despite market study prediction, the use of IoT devices to track shipment is not so widespread yet. What are the reasons for that?
Mainly cost, power consumption, and coverage issues are responsible for the limited use of connected sensors to track goods. «Traditional" IoT technologies use sensors connected to cellular networks and GPS technology: such tracking devices are expensive to manufacture and have short battery life.
Consequently, the cost to use such a visibility solution is expensive, and the return on investment of its use in the supply chain is not apparent. This explains why IoT technology has been used as a visibility solution, mainly in high-value goods' supply chain.
Also, power-hungry GPS or cellular tracking devices and sensors could not be used for global supply chain visibility: they could not track shipments such as intercontinental sea freight or international shipments with long transit time. The battery would be discharged before the end of the shipment.
The new IoT networks called LPWA (Low Power Wide Area Network) have changed the deal. Low-power IoT technologies used by Safecube complement existing loT networks. They opened possibilities for smart IoT solutions with low power and cost-effective tracking devices. The connected sensors can be put at the package level and transmit data through networks such as the Sigfox network which provide global coverage.
As a result, these low power and cost-effective IoT tracking solutions make a return on investment in the supply chain easier. It becomes possible to use these sensors to track shipments with long transit time.
The magic happens when both data aggregation technology and IoT technology are combined to track goods and create better supply chain visibility.
IoT tracking devices create new data of great value, which were not available to data-only tracking solutions.
These new Safecube IoT-based data are collected by a variety of sensors at including temperature sensors, humidity sensors, motion sensors:
· Access to data physically generated at the shipment level
· Data automatically produces independently from carrier
· Visibility available with smaller latency or even real-time
What Key Features to Expect From an IoT Tracking Solution?
As we like to say, it's all about needs. What will a shipper, or even a freight forwarder, need to -have more visibility and optimize its transport flows?
Here is an overview of the key benefits identified for monitoring the transport of intercontinental flows and the data provided by Safecube's IoTrack end-to-end monitoring solution.
Technologies for More Reliable Shipments and More Efficient Supply Chain
Enhanced visibility in the supply chain is the result of a combination of several recent advances in technologies:
internet of things technologies (LPWA networks such as Sigfox in particular)
data aggregation technologies
data analysis and data-science capabilities
cloud-based solution
New data is now available at a reasonable price independently from carriers to provide enhanced supply chain visibility with a quick return on investment possibilities. This will extend the use of such visibility solutions to use cases that were not previously covered. Intercontinental shipments with sea freight are one example.
It also opens the use of such enhanced supply chain visibility solutions to track goods with lower value as a ROI becomes possible with these new low-power IoT solutions.
The characteristic of these new data is the reason for the enhanced supply chain visibility:
· granularity: these are physical data sometimes at package level and giving access to real-time geolocation as well as shipping conditions (temperature, humidity, shocks, intrusions, movement such as craning) and shipment status
· automation: these data are automatically and continuously generated at the package level with no third-party intervention. Data transmission is also automated
· real-time: tracking updates are continuously transmitted. Moreover, shipping events or incidents detected by sensors generate alerts as soon as they occur and these alerts are immediately transmitted through the IoT network
· agnostic: the data is generated all along the shipment journey independently from the shipping solution or carrier. This independence from carrier is a crucial advantage for shippers who benefit from enhanced and direct visibility over their goods in transit and their supply chain
· end-to-end: because the tracking devices are with the goods, the visibility is door-to-door and not just between ports as in most data-only tracking solution;
With this enhanced visibility, shippers can have better control over their shipments and make them more reliable by cooperating with transport providers in a better manner.
To conclude, enhanced visibility through new low power IoT and digital tracking solutions provide shippers with new granular and real-time data. These data give end-to-end visibility to the shippers that they can use to serve their customers better, improve the efficiency of their supply chain, and finally stop enduring shipping uncertainty, powerless.
Author Bio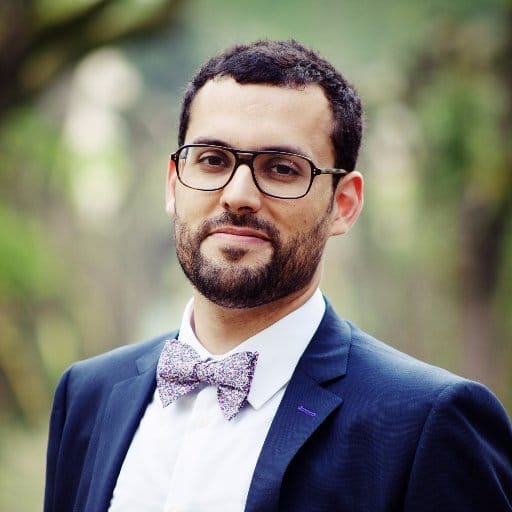 Waël Cheaib has more than 10 years of experience in operations, supply chain, customer experience and management in very different environments (automotive industry, consulting, the tech industry, start-up). After 4 years at Argon Consulting on the operational performance side, he joined Uber as head of customer experience and retail operations in Europe. His Supply Chain expertise combined with a strong entrepreneurial spirit led him to create the Safecube start-up in 2019. The company develops solutions based on cutting-edge digital innovation.
This post is sponsored by Safecube