Back in May, I predicted that, after the sudden shock of 2020, 2021 would be the year when significant supply chain change would kick in. Whilst we are going through a clear turning point, no one could have predicted how severe the volatility of the market would be.
COVID-19 and Brexit have put pressure on the supply chain as government lockdowns have lifted and consumer demand soared. Supply has been struggling to keep up with demand to the point where it has impacted port efficiency, freight rate costs and stock inventory levels.
We need to learn from our mistakes to avoid repeating history. It is time to start looking beyond normal practices, beyond the basics and beyond our current short-term focus to gear up for the challenges waiting for us in 2022.
We'll be digging into the details at Navigate Beyond on Thursday 4th November (book your tickets here), but in the meantime, here's a preview of what we believe 2022 has in store.
Ongoing disruptions
Much like in 2021, businesses are going to see challenges with matching supply and demand in 2022.
The usual seasonal surge in demand will add to the pressure over the next few months as businesses rush to get their products on the shelves. But this strain is likely to run into next year. Bottlenecks are expected to occur given the backlog of goods piling up at ports, which will still need to be addressed as we roll into 2022.
Major carriers have also warned that the demand surge is likely to continue, driving shortages, creating more delays at ports and increasing rates even more.
A continued lack of labour, equipment and capacity indicates that businesses need to think outside the box. Businesses need to consider adopting platforms that can give them real-time, accurate data and go beyond normal processes to become more robust against sudden disruptions.
A shift in manufacturing
In recent years, and in 2021 in particular, manufacturing and exporting from China has become a less straightforward choice than it may have been considered in the past. Delays at major Chinese ports have been a mainstay of 2021, thanks to power outages, extreme weather conditions and port closures to contain COVID-19 cases.
With the Far East no longer the clear-cut option, emerging alternatives are becoming more appealing to some companies. In addition to the increased unpredictability of shipping from China, the cost of production in China is changing following the implementation of additional tariffs and the rise in freight rates. As a result, we increasingly hear that businesses are considering nearshoring, both to cut costs and create a more controllable supply chain. In fact, 33% of supply chain professionals are looking to relocate manufacturing out of China – or plan to do so – in the next two to three years.
Whether you plan to keep your supplier base as it is or reassess, it is important to ensure a strong relationship with your suppliers to protect supply chain efficiency and productivity. Onboarding your suppliers on joint digital platforms will allow greater visibility and transparent relationships, enabling you to control your supply chain and identify cost-saving opportunities.
Increased influence of major carriers
Given the mismatch in demand and highly constrained supply, companies are willing to pay more to ensure their goods will be moved.
Consequently, profits have never been higher for some of the world's largest shipping lines. For example, Danish shipper Maersk is heading for its biggest profit ever this year, projected to reach a record $16.2 billion in 2021: more than its combined results from the past nine years.
This increase in profit allows shipping companies to spend more money and increase their influence on the market through acquisitions in the supply chain.
It is more important than ever for businesses to maintain closer relationships with their carriers. One way to do this is to achieve a more reliable container forecast through predictive analytics based on reliable data, allowing you both to commit more confidently to your planned shipments and to plan further in advance.
It is time to act now
2021 has shown us that supply chains weren't designed to withstand such volatility of the market.
At Navigate Beyond, our virtual supply chain conference, every session is dedicated to helping supply chain professionals to go beyond the basics and create the supply chains of the future.
Hosted on Thursday 4th November, 2-5 pm GMT, we've invited industry expert speakers to give actionable insights to supply chain managers on topics such as sustainability, supply chain management and Brexit, to name a few.
In 2021, we've witnessed some of the most turbulent events in supply chain memory, and I hope you can join me to discover how we can become more agile, more flexible and more resilient for 2022.
Find out more and book your place here.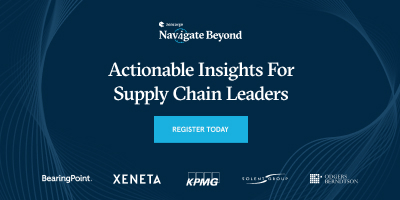 Author Bio: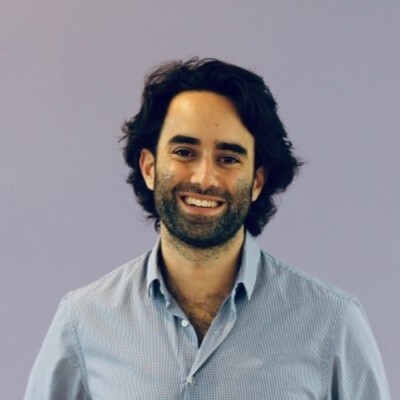 Alex Hersham is Co-founder and CEO of Zencargo, the digital freight forwarder enabling organisations, from FTSE 100 businesses to fast-growing startups, to make smarter decisions through a real-time overview of their supply chain. Based in London, Zencargo is relied upon by companies like Vivienne Westwood, Swoon Furniture, Farfetch, and Soho Home.

After graduating in 2008 from the London School of Economics with a degree in Economics, Alex spent four years as an Associate at Goldman Sachs and three years as Vice President of Cerberus Capital Management, the global leader in alternative investing.
In May 2021, Zencargo raised £30M in Series B financing, enabling the company to significantly grow its team and further expand internationally. Zencargo has to date raised a total of £42M and is targeting revenues of £100m for 2021 and over £200m for 2022.
This blogpost is sponsored by Zencargo