Delivering items to a customer is one thing — but returning and replacing them can be another entirely. Businesses that find great success in forward logistics can still struggle with reverse logistics, or the processes that keep returns, replacements, and the backward flow of goods through the supply chain running smoothly.
The right strategies can help any business improve their reverse logistics operations, speeding up deliveries and potentially improving customer satisfaction.
1. Review Available Data and Identify Weak Links
An effective reverse logistics strategy starts with numbers that a business already has. Key metrics like disposition cycle time, number of products recaptured and resold, per-item logistics cost, and average distance travelled can all act as warning signals for your reverse logistics strategy.
Other KPIs like the time between return and repair or total cost of repair can help a business identify how effective it is at preparing items for return to customers.
Visibility is typically a key factor in reverse logistics success. If you can't tell where a returned item is, you can't provide updates to customers, speed repairs, or make effective predictions about warehouse capacity and future demand.
While reviewing your reverse logistics operations, you should be able to tell where each returned item is at any given moment. If you can't locate an item that is in transit or stored in a warehouse, a lack of visibility may be holding your reverse logistics back.
Better visibility can also help businesses improve operations in the long term. If a business's reverse logistics operations are generating records about defective products — how frequently they are returned, the defects they have, and so on — the business can use those records to improve products and reduce the rate of product returns.
2. Take Advantage of Data Produced by Reverse Logistics
Many businesses outsource their reverse logistics operations, depriving them of a valuable data source. Information from reverse logistics can help a business improve everything from sales to customer relationship management.
When working with a business that has opted to outsource its reverse logistics — or when planning to outsource these processes — all stakeholders should remain aware of what a vendor may be able to gain from data-sharing operations. This knowledge can help 3PL (third-party logistics) companies or other businesses ensure information relevant to reverse logistics is easily accessible.
With forward logistics, growth is expected, and planning for greater volume is always necessary to guarantee future business success. With reverse logistics, the same is true, but with one important caveat. Finding out the "why" behind each return and using that information to decrease returns can help you streamline logistics by reducing demand.
The reasons for returns may vary from business to business, but most customers return due to an issue with the return policy or product itself. Resolving these issues can help to both simplify reverse logistics and improve customer satisfaction.
KPIs like your return rate, no-fault found rate, and return bounce rate can signal product defects that may be making reverse logistics more difficult for a business.
3. Separate Inflow and Outflow
It is important that reverse and forward logistics are kept separate. Dividing inflow from outflow is one of the best ways to prep reverse logistics for peak season.
While it may be tempting to combine the two, the differing needs of the two logistics types mean it's possible to make both less efficient in the process. Mixing in items that need to be replaced or repaired with items ready to ship out can make warehousing operations less efficient, for example.
Combining logistics also makes it more difficult to capture essential metrics for monitoring reverse logistics and the effectiveness of return programs — like return volume, percentage of sales returned, and the condition of returned products.
Return and replacement demand forecasting may also become more challenging. Logistics providers often invest in used highway tractors or trucks when they need to operate temporarily on restricted budgets or maximize available capital.
If reverse logistics inflow is easy to measure, companies can source and purchase or lease used vehicles ahead of demand surges to manage temporarily elevated shipping needs. Without that data, it may be much harder to invest in an expanded fleet in time.
4. Develop a Clear and Comprehensive Returns Policy
The rise of e-commerce has made shopping online easier than ever. Customers have come to expect the availability of extremely fast order turnaround times and quick responses to questions. When businesses aren't prepared for common issues like returns, reverse logistics can break down, frustrating customers and making the job of support representatives much harder.
Often, businesses that struggle with reverse logistics don't have a comprehensive returns policy that details how to return an item. This can create confusion for customers, the customer service team, and the logistics professionals managing returns.
A non-comprehensive return policy can also hurt a business's bottom line. If the policy doesn't make clear the condition a product should be in, or how customers should return items, the business can easily lose money to customer frustrations. Shipping items back and forth because an item was not replaced properly can also drain a business's reverse logistics budget.
Developing a clear and concise return policy will help keep both customer service and reverse logistics running smoothly. It's also important that the business's support team knows the return policy inside and out — allowing them to quickly answer questions, track returned items, and clarify policy points to customers.
5. Invest in the Right Technology
Modern reverse logistics operations will benefit from the use of digital management technology. Platforms like transportation management systems (TMS) and warehouse management systems (WMS) can offer serious benefits to businesses, like improved visibility and automatic documentation generation for shipped and stored items.
Integrating these platforms with customer relationship management technology will provide a business's customer support team with better access to information on returned items. These tools can help provide a business or logistics client with better information about the availability of replacement stock, a current timeline for repairs, or the location of a returned item at a specific moment in time.
How to Optimize Reverse Logistics Operations
Reverse logistics can present serious challenges, even for businesses with efficient forward logistics operations.
A reverse logistics audit, a review of KPIs, a clear return policy, and effective digital solutions can all help make reverse logistics simpler. Taking care to separate inflow and outflow can also help. By keeping these processes separate, a business can simplify returns for warehouse workers and make reverse logistics data easier to track.
Author Bio: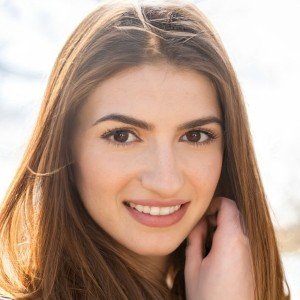 Emily Newton is an industrial journalist and Editor-in-Chief of Revolutionized. She has over five years of experience covering material handling, manufacturing and supply chain stories.