Historic levels of online spending, an import surge and growing business investment in safety stock may be behind a growing warehouse shortage in the U.S. Over the past few months, rents have begun to soar as part of a bidding war between major retailers and manufacturers. These businesses are competing for a shrinking supply of warehouses near strategic locations, like critical ports.
Industry experts believe rental rate growth could continue well into the future — likely having a considerable impact on American industry and logistics real estate.
Rents Soar Above Asking Prices Amid Warehouse Bidding War
According to real estate firm CBRE Group, negotiated rents for warehouses rose faster than asking prices during the first five months of 2021— with taking rents increasing 9.7% and asking rents just 7.1%. This growth comes after asking rents increased by a record 8.3% year-over-year in Q4 2020.
Retailers and logistics companies are engaging in bidding wars, pushing up the prices of increasingly limited warehouse space. Prices are rising fastest near ports and major cities, with rents in areas like Southern California's Inland Empire increasing by more than 24%. However, the shortage appears to also be nationwide, with warehouse asking rents rising in all four regions of the U.S.
The situation was comparable to what's happening right now in the housing market, according to a comment provided by James Breeze, senior director and global head of industrial and logistics research for CBRE, to the Washington Post. Warehouse supply is limited, and current bidders are willing to significantly outspend the competition and go above asking rates to secure strategically important sites.
Factors Behind the Warehouse Shortage
The pandemic exposed the potential weaknesses of a lean, just-in-time (JIT) approach to manufacturing and fulfillment. When a crisis disrupts the supply chain — and especially if that disruption is global — fulfilling orders can become almost impossible without some stock on hand. Even with reduced demand, these disruptions can cause skyrocketing lead times and shortages of essential goods, like toilet paper and canned foods.
Businesses, likely wanting to avoid the lingering effects of COVID on the supply chain and prepare for the next crisis, are investing in safety stock. Other factors may also be leading businesses to hold onto more inventory than usual. The growing importance of PPE could be pushing companies to keep items that were not necessary before the pandemic in stock.
The Pivot to E-commerce
At the same time, warehouses remain strapped for space due to retailers pivoting away from in-person shopping to e-commerce.
During the pandemic, many major businesses closed brick-and-mortar locations and moved their inventory into storage to be more accessible to online shoppers. These retailers are also keeping more stock on hand, having come to similar conclusions about JIT logistics as other companies during the pandemic.
While consumers are returning to in-person shopping, it's not clear yet to what extent retailers plan to pivot back to brick-and-mortar. E-commerce sales hit record levels in Q1 2021, even during the beginning of the American vaccine rollout, which helped make it much safer for consumers to return to business as usual.
Consumer trends that emerged during the pandemic — like the increased preference for online shopping — could stick around, encouraging retailers to keep shuttered stores closed well into the future.
At the same time, consumer confidence remains highly volatile, according to available data. The University of Michigan's Consumer Sentiment Index was up to 88.3 in April 2021 — the highest it has been since last April, around the beginning of the pandemic. It then dipped back down to 81.2 in July.
This is higher than it was a year before, in July 2020, when the index was at one of its lowest points during the pandemic. It was still significantly lower than in July 2019.
Consumer confidence and demand remain unpredictable, which may encourage businesses to hold onto stock rather than predict how needs may shift.
How the Warehouse Shortage May Change Logistics
In contrast to much of the construction market, warehouse and manufacturing construction starts saw a massive year-over-year increase in total completions. This is a good sign that warehouse real estate may be on track to expand significantly over the course of this year.
However, it is unclear to what extent increased warehouse real estate may solve the fundamental problem behind the shortage — changing business priorities after an unprecedented economic crisis.
Some industry experts are expecting the accelerating growth of rent rates to continue well into the future. In a comment provided to Supply Chain Dive, Carolyn Salzer, Cushman & Wakefield's head of logistics and industrial research for the Americas, said her team doesn't see "an end in sight for that rental rate growth."
Growing demand and warehouse utilization could also accelerate the ongoing digital transformation of the industry. Automation, already important as the logistics industry struggles with a severe labor shortage, may become crucial as demand for storage skyrockets. Popular automation technology like IoT devices and autonomous mobile robots (AMRs) may move from being a cutting-edge investment to more mainstream warehouse tools.
This could be especially true if online shopping growth remains strong, as e-commerce fulfillment is often much more labor-intensive than commercial fulfillment.
Data-collection tools may also become increasingly valuable, as they can help warehouses develop the best possible idea of how much space they have available. The growing size and complexity of warehouses may push them to adopt tools or platforms that can provide instant information on the location of inventory, warehouse traffic and site productivity.
The Warehouse Shortage Will Likely Continue
Warehouse rental rates are on track to continue growing well into the future. Increased demand and volatile but slowly returning consumer confidence mean retailers and manufacturers will need greater amounts of space to handle new inventory.
The demand for space could encourage further growth in warehouse starts. It may also have a significant impact on how they are run — the ongoing digital transformation of the industry could be accelerated by space and labor shortages.
Author Bio: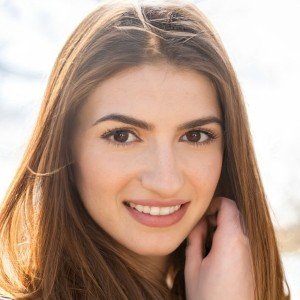 Emily Newton is an industrial journalist and Editor-in-Chief of Revolutionized. She has over five years of experience covering material handling, manufacturing and supply chain stories.