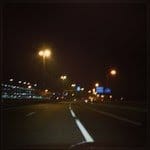 Each month the Georgia Center of Innovation for Logistics publishes a Logistics Market Snapshot with key Logistics and Supply Chain figures and statistics. Included are several Multimodal, Trucking, Rail, Air, and Ocean Freight Indexes, Industrial Vacancy and Rent Rates and general economic indexes. Some selected encouraging statistics:
Christmas is only 36 Days from now! And if you forget, remind


[CLICK IMAGE TO DOWNLOAD]

yourself at: www.xmasclock.com
Nationally, about 96.7 million square feet of distribution space is currently under construction, about half of which is speculative, with an average building size of 360,000 square feet. 12% of the current total and about 30% of the demand for big boxes, is related to e-commerce.
Retail and food service sales rose in September to $425.9 billion, up 3.2% over September 2012. Non-store retailer sales were up 8.9% from last year. (Source: US Census)
The Leading Economic Index for the U.S. increased 0.7% in September to 97.1 (2004=100), following a 0.7%
increase in August and a 0.4% increase in July. (Source: Conference Board)
Global air freight traffic in September increased 0.5% from one year ago, and remained steady from the
previous month. North American air freight in September rose 0.9% year-over-year. (Source: IATA.org)